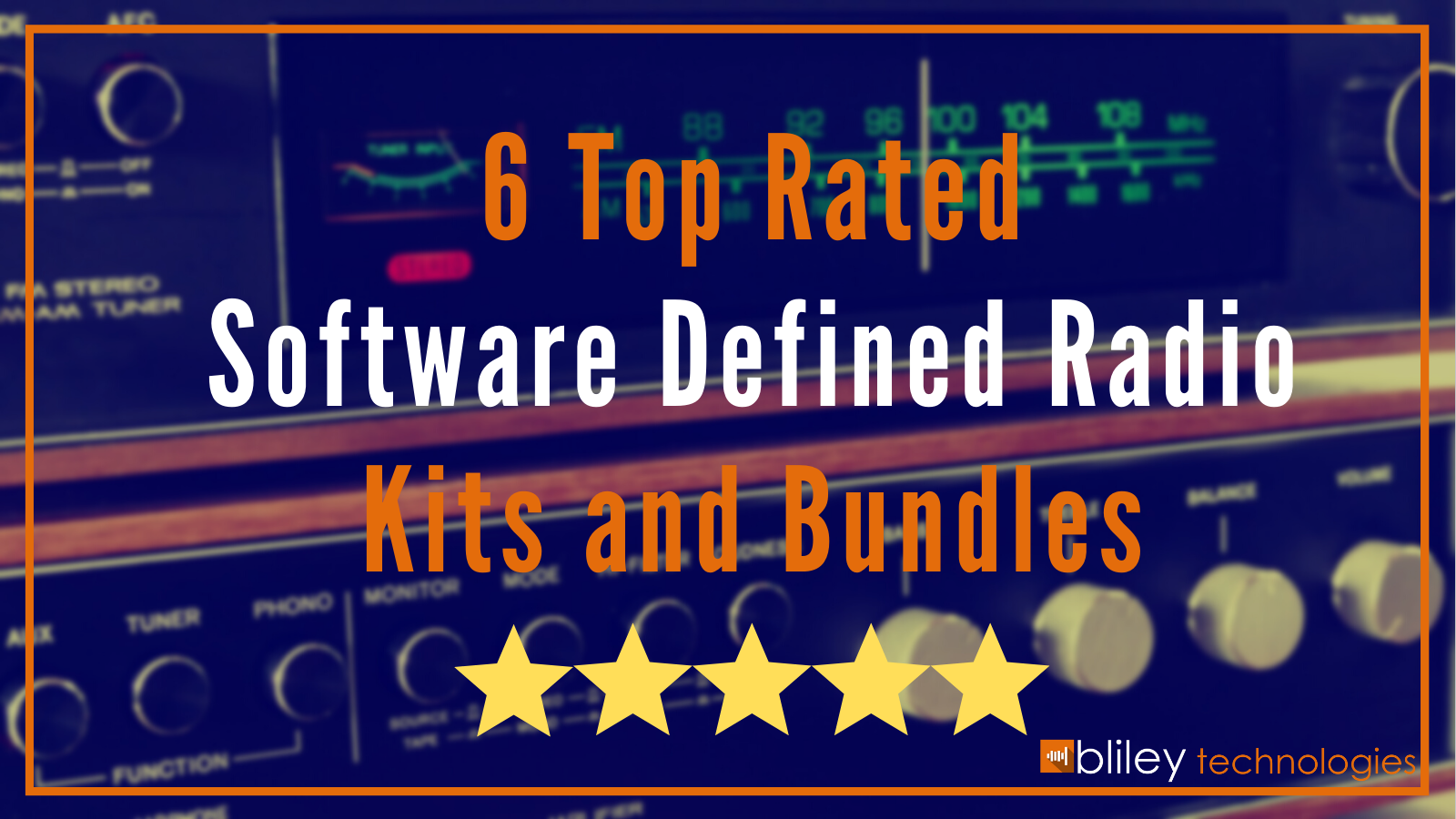 People are still loving our previous post on 10 Popular Software Defined Radios (SDR). So, we're inspired to out-do ourselves with Software Defined Radio (SDR) kits and bundles. Many people find it easier and more practical to simply purchase an all inclusive SDR kit with everything they need to "plug-and-play" in no time. Many of the kits and bundles will include the SDR itself, antenna masts, and required cables.
We did our best to include a nice variety of options and prices in hopes of you finding exactly what you need right here and now. Happy exploring!
*Note: This post contains affiliate links to help support our blog with no additional cost to you.
6 Software Defined Radio (SDR) Kits and Bundles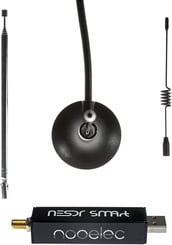 This premium RTL-SDR was designed, developed, and fabricated in order to implement a wide array of features requested by their customers. This SDR kit includes:
NESDR SMArt SDR in black brushed aluminum enclosure

Antenna base w/ 2m RG58 cable

Telescopic antenna mast (variable frequency capability)

433MHz (ISM) antenna mast (10.5", fixed frequency)

UHF antenna mast (4.5", fixed frequency)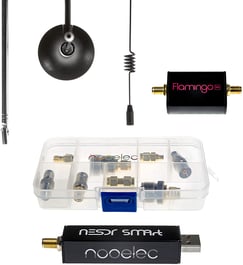 This NESDR SDR starter kit includes all the hardware and software (free download) you need to get started with software defined radio. Get the ability to listen (and see!) nearly any RF signal within the 27-1700MHz frequency capability of the radio.
This SDR kit includes:
NESDR Smart v4 RTL-SDR

3 antennas

"Flamingo FM" broadcast FM bandstop filter

10 RF adapters and cables

and a carrying case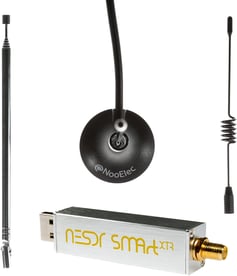 This E4000-based SDR excels at sensitivity at <500MHz and >1500MHz, and is capable of far higher frequencies, up to approximately 2350MHz. There are a wide variety of improvements from other designs, including an ultra-low phase noise 0.5PPM TCXO, 2 separate RF-suitable voltage regulators, custom heatsink, 2 silicone pads and SMA female connector.
The premium RTL-SDR bundle includes:
NESDR SMArt XTR in beautiful brushed aluminum enclosure

Re-designed antenna base with 2m (6.5') RG-58 feed cable

3 antenna masts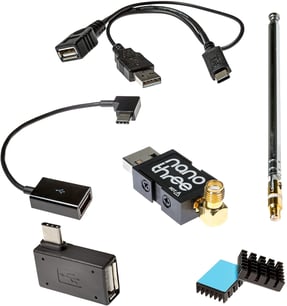 This NESDR Nano 3 claims to be "the Smallest RTL2832U & R820T2 Software Defined Radio (SDR) in The World!"
This bundle is perfect for on-the-go applications because of its ability to easily connect to Android and other USB host devices (including Windows, OS X, and Linux).
This bundle includes:
Nano 3 in an anodized aluminum enclosure

1 nano-sized antenna

3 USB OTG adapters

1 heatsink

Articulating adapter for SMA antennas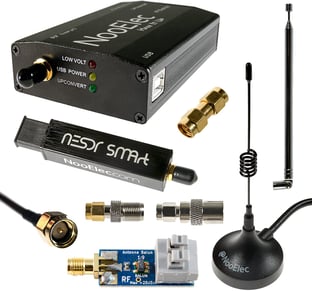 Time to whip out the heavy artillery with this one. This NESDR Smart HF SDR bundle provides a full, wide-band RF solution for those interested in getting started with software defined radio and with a keen interest in HF bands.
This SDR also utilizes a well-designed upconverter, the Ham It Up, to receive HF, NOT direct sampling hacks. This results in a vastly different HF experience... much better performance, and no loss of gain controls.
The bundle includes:
Ham It Up v1.3 upconverter, installed in a custom black aluminum enclosure

NESDR SMArt RTL-SDR

3 antennas

An impedance matching balun for longwire and dipole antennas

Interconnect adapters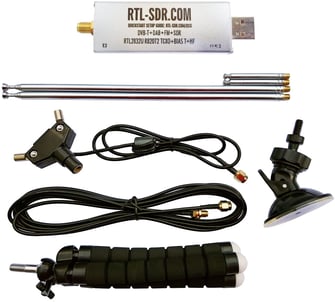 This RTL-SDR blog V3 is a software defined radio receiver with RTL2832U ADC chip, R820T2 tuner, 1PPM TCXO, SMA F connector and aluminium case with passive cooling. Tunes from 500 kHz to 1.7 GHz with up to 3.2 MHz (2.4 MHz stable) of bandwidth.
This one is especially cool because it comes with our portable dipole antenna kit. Great for beginners as it allows for terrestrial and satellite reception. Easy to mount outdoors and designed for portable and temporary outside usage.
This kit includes:
RTL-SDR Blog V3 R820T2 RTL2832U

1PPM TCXO

HF Bias Tee SMA Dongle

Multipurpose Dipole Antenna Kit
Thanks or checking out our recommendations! Interested in a new laptop to use with your new SDR? Check out our post on 5 Great Laptops for Engineers.