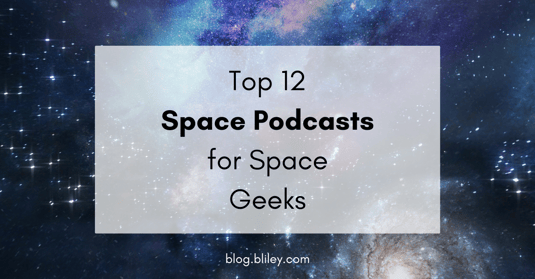 Space podcasts have become very popular, and for good reason. The space industry has been 'skyrocketing' in recent years. SpaceX showed the world it's possible to reuse a space shuttle. Companies like OneWeb are now revolutionizing satellite communications technology. There are even companies planning out the colonization of mars and using asteroids as a source of water.
We are quickly learning more and more about the deep depths of outer space...now more than ever. Following some of the best space podcasts can be a great way to keep up with the latest space technology, space exploration, and space science. Let's explore our top 12 (updated with 3 bonus additions on top of our original 9!)
Space Podcast Overview
Here's a quick overview of some of the best space podcasts available on the internet today for space exploration, space technology, and the space industry:
Top 12 Space Podcasts for Space Geeks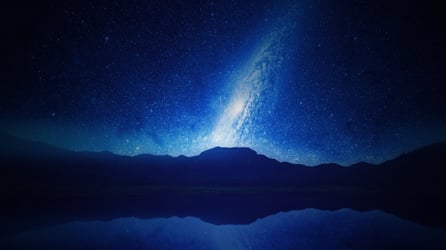 I thought it'd be easier if we break down the podcasts into 2 categories: The Space Industry and Space Exploration & Sustainability. Stay tuned til' the end of the post where I list a few "bonus" space podcasts that focus more on the science of space.
Space Industry Podcasts
1. Constellations - Constellations from Kratos includes insights from business leaders, entrepreneurs and policymakers in today's satellite and space industries. Constellations is one of the most professionally conducted space podcasts covering innovations in communications, imagery, defense, and research. It's causing a culture shift within the traditional satellite and space industry landscapes.
2. The Space Angels Podcast - Space Angels is a network of angel investors focused on the space industry. This podcast features their CEO Chad Anderson as he interviews industry leaders in commercial aerospace about their projects, ambitions, and dreams. This podcast provides great insights and news regarding how technology connects to the space business.
3. Main Engine Cut Off - The Main Engine Cut Off Podcast is a weekly podcast about spaceflight, exploration, policy, and strategy with a focus mostly on the United State's Initiatives. The podcast is hosted by Anthony Colangelo.
4. SpaceQ - SpaceQ covers the space industry and news with a greater focus on the Canadian and international space sectors. This podcast is known for hosting great interviews with industry experts. These interviews will surly keep you updated with the latest and greatest current events.
5. NewSpace Vision - NewSpace Vision is one of the only Europe based space podcasts that is building awareness of Europe's space applications and their production of space related hardware and software.
Space Exploration & Sustainability Podcasts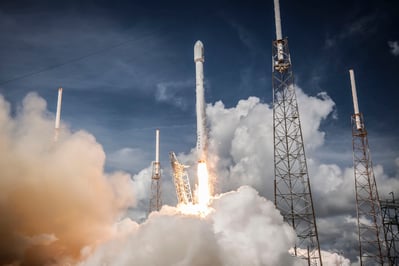 6. Secure World Foundation - SWF promotes solutions for space sustainability and the peaceful uses of outer space. As for sustainability, they discuss a range of issues including space weather, space security, the impact of commercial space.
7. The Space Show - The Space Show focuses on issues influencing the development of outer-space commerce including
Space tourism

Space exploration

Space development
8. Space by BBC World Service - Space features podcasts on stories, opinions, and debates from the final frontier. Interesting topics include a guide on how to live in space, 20th-century space legends, and the history of past and present space missions.
9. Are We There Yet? - Are We There Yet? explores the advances in human space exploration. This podcast features interviews with engineers and scientists who are building the technology that will one day be heading to Mars (with humans?)
10. THE INTERPLANETARY PODCAST - The Space Podcast putting The Ace Back Into Space. Host Matthew Russell's critically acclaimed fun and factual show about all things SPACE. New episode every week with a deep dive into the latest hot space topics.With regular Interviews and discussions with the worlds top space experts. From how rockets fly to how blackholes work and everything in-between.
11. Weekly Space Hangout - Can't keep up with all the incredible discoveries we're making about our Universe? We've got you covered! Join Fraser Cain, Dr. Morgan Rehnberg, Dr. Kimberly Cartier, and Dr. Paul M. Sutter for a roundup of the latest astronomy and space exploration news, plus interviews with the people behind the discoveries. We record live every Wednesday at 5 PM Pacific / 8 PM Eastern for a podcast released later in the week.
12. The Space Industry - The Space Industry by satsearch - sharing stories about the businesses taking us into orbit. We delve into the opinions and expertise of the people behind the commercial space companies of today, who could become the household names of tomorrow. Find out more about the companies and technologies discussed on this show at satsearch.com.
Honorable Mention...
StarTalk Radio - StarTalk Radio is a podcast by well-known astrophysicist Neil deGrasse Tyson (host of the popular TV series Cosmos). Neil's common topics for discussion include astronomy, physics, and everything else about life in the universe.
Planetary Radio - Planetary Radio provides a unique perspective on the quest for knowledge about astronomy, our solar system, and deep space. This podcast features different space perspectives from a scientist, engineer, project manager, advocate, or writer.
Casual Space Podcast - Causal Space Podcast provides personal and insightful conversations each week with astronauts, CEOs, engineers, authors, artists, and innovators, like you, inspiring the next generation of difference makers.
Age of Infinite - Age of Infinite podcast explores topics related to the emergence of infinite opportunities to improve life for all species through Mearth, our accelerating Moon-and-Earth based ecosystem. Fascinating, innovative, paradigm-shifting content is shared by experts in space, commerce, science, government, and the environment to enlighten, educate, inspire, and dare listeners to think bigger about infinite possibilities for the future.
Speaking of space... Bliley Technologies offers premium quality frequency control and timing solutions for LEO satellite constellations and New Space applications. Consider downloading the full Iris OCXO datasheet to learn more!