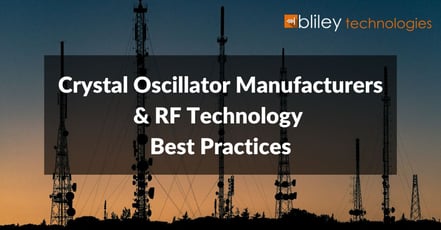 These are exciting times to be working in any field of engineering, but especially in the radio frequency (RF) industry. The modern economy simply cannot function without RF technology, and as we transition into a world of ever-faster mobile service, civilian and military space-based systems, and the Internet of Things (IoT), we'll rely increasingly on microwave, low-frequency engineering.
With all the rapid change in the industry and advancements in RF tech, it's going to be more important than ever to find a crystal oscillator manufacturer that follows the best practices that have guided RF engineers in the past and will continue to in the future.
In this article, we'll provide a basic overview of the RF technology best practices your crystal oscillator manufacturer should be following.