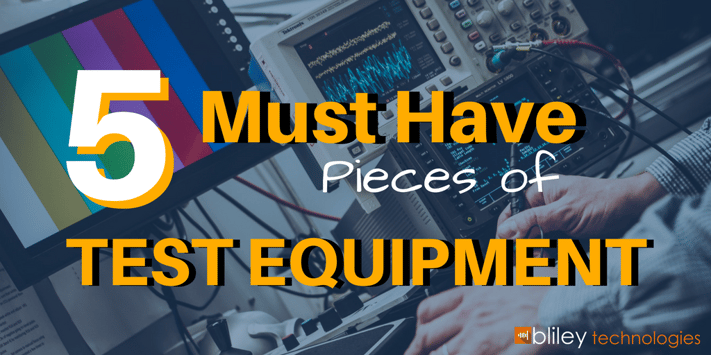 Hi there! You must be looking to upgrade your engineering electronics lab with the latest and greatest test equipment on the market today. Well good news...this is the place to be! Cool engineers only please...meaning all of you.
There are 3 good reasons to not work in an outdated electronics lab
Decrease in performance and accuracy of results from test equipment

Decrease in engineer happiness & productivity (who wants to work in an old, outdated lab environment?)

Decrease in effectiveness of end applications
To help you prevent these and other problems due to your engineering test equipment, we gathered a list of 5 must have pieces of test equipment to help take your electronics lab further. Soon, you'll have no other choice than to do this happy dance as you journey through your new lab...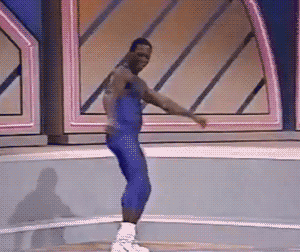 Full disclosure: This post contains affiliate links. If you choose to follow through and make a purchase, we will receive a small commission with no additional cost to you.
5 Must Have Pieces of Test Equipment to Upgrade Your Electronics Lab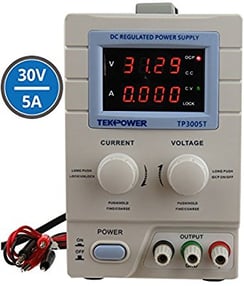 The Tekpower TP3005T variable DC power supply is a compact linear type instrument that is suitable for both Lab and industrial use.
This digital DC power supply has maximum output voltage of up to 30 volts and current up to 5 amps. It comes with rotary switches for setting up the voltage and current.
With its reliability and versatility, it's an invaluable and indispensable tool for testing and is ideal for labs, research institutes, and R&D facilities.
Looking for even more Power Supply options? Here is a recent post we did that covers 6 popular options for upgrading your digital Power Supplies.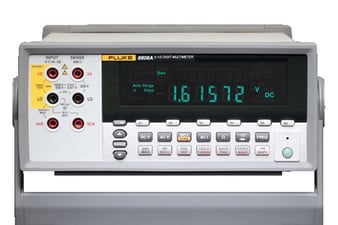 Go into any electronics lab and you will undoubtedly see a benchtop multimeter. The humble bench-top multimeter is a staple of any lane and is one of the most fundamental and highly used pieces of test equipment for electronic design.
Fluke is a trusted brand that has build a reputation of high quality and long lasting test equipment. This Fluke benchtop multimeter would quickly become a workhorse of any electronics lab. The Fluke 8808A millimeter has a broad range of functions, measuring volts, ohms and amps with a basic V dc accuracy of 0.015%
Check out our recent post on 5 great benchtop multimeters to browse other great multimeter options.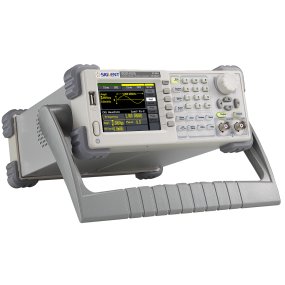 This SIGLENT SDG1025 is siglent's latest addition to an already powerful line of arb/function generators. Some of its key features include:
DDS technology, dual-channel output

125MSa/s sample rate, 14bit vertical resolution.

5 types of standard output waveform, built-in 46 arbitrary waveforms(include DC)

Standard interfaces:USB Device, USB Host, Optional interface: GPIB

Synchronous signal output, External modulation source input, 10MHz clock input, external trigger input, internal trigger output etc
It will make a great addition to any electronics lab!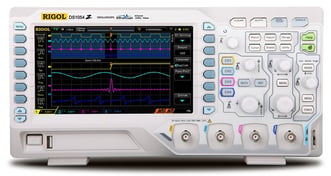 The DS1054Z Oscilloscope is Rigol's best seller, and for good reason! For a reasonable price, this oscilloscope features 50 MHz Analog Bandwidth, Total of 4 Analog Channels, Maximum Waveform Capture Rate of up to 30,000 wfms/s, Includes 4 RP2200 150 MHz Passive HighZ Probes, Low noise floor, USB Host for Thumb Drive, Large 7 Display, and 12 Mpts of Memory - upgradeable to 24.
This oscilloscope will surely take your electronics lab further.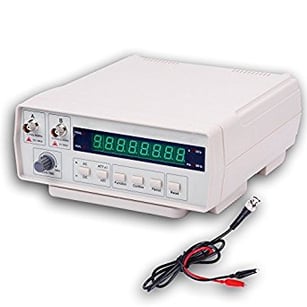 This RISEPRO frequency counter measures signals over a wide range from 0.01 Hz to 2.4 GHz. The gate time is continuously varying from 100ms to 10s. The maximum power consumption is only 5W. The instrument provides high performance stability and function at low cost. The counter can measure frequency, period and equal-precision. It's also featured with 3 step function selection, work state, unit and eight-digit LED display.
Recommend any other great test equipment? Leave us a comment below or tweet us @BlileyTech!