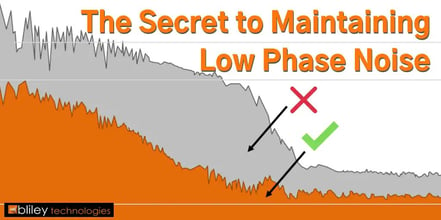 Quartz crystal oscillators are the high and mighty option for low phase noise and added frequency stability in circuit design. Yes, simple oscillators like those made with resistor-capacitor (RC) or inductor-capacitor (IC) resonators are fine for some circuits.
But if you're dealing with higher performance applications in the aerospace, military, and space industries, you're going to want a higher performance crystal oscillator that can maintain low phase noise and strong stability. Otherwise, you'll risk deviating from the very specific (and usually critical) center frequency selected for your design.
In this blog, we'll discuss how to measure low phase noise and how to maintain it in your applications.