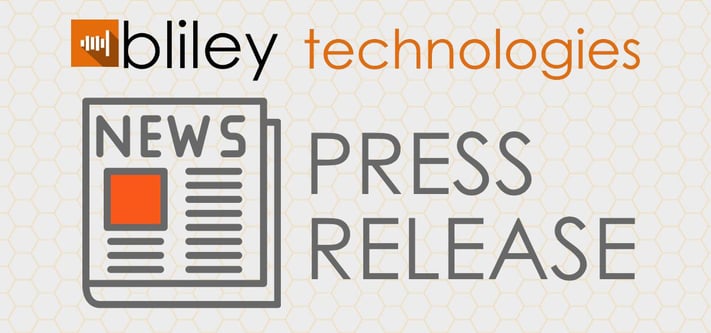 PRESS RELEASE
For Immediate Release
Bliley Introduces New 'Atlas 1PPS' - GPS Disciplined OCXO
February 26, 2019
Erie, PA – Bliley Technologies, worldwide leader in high performance frequency control devices, announced their new GPS Disciplined Oscillator today, 'Atlas 1PPS'.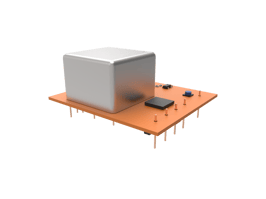 Atlas 1PPS is specifically designed to take applications with a focus on GPSDO technology further than ever before. Atlas will work great in a variety of applications including:
GPS Denied Network Synchronization
Low Probability of Intercept (LPI) and Low Probability of Detection (LPD) Communications
Battlefield Networks
Autonomous and Semi-Autonomous System Timing
Weapon System Synchronization
"By combining OCXO and GPS short and long-term stability, our Atlas 1PPS product provides high precision frequency stability. Our product can also provide flexibility to our customers depending on their power consumption and pricing requirements. The Atlas 1PPS provides a software interface for BIT status and 1PPS output steering that is not typically provided with traditional GPSDOs." says Atul Dhuria, Senior Director of Business Development for the Comm on the Move Product Lines.
This innovative GPS disciplined OCXO is designed with a focus on reducing power and cost while maintaining precise timing and reference frequency. Other key features include:
±10 PPB holdover stability
-123 dBc/Hz Phase Noise @10Hz
250mW Steady-State Power
350mW Start-Up Power
1.6"x1.4" (41mmx36mm) Package
"The Atlas GPS disciplined oscillator is a drop in replacement for the CSAC that offers an order of magnitude cost reduction while still providing high timing accuracy and low error in GPS denied environments." adds Tommy Reed, VP of Technology.
Bliley has applied their 85+ years of frequency control experience to make the Atlas 1PPS one of the highest quality and innovative GPS Disciplined Oscillators on the market today.
Be sure to grab your instant download of the full data sheet.
---
About Bliley Technologies
Bliley Technologies is a worldwide leader in the design and manufacturing of low phase noise frequency control products. Privately owned and operated since 1930, Bliley Technology has been a stable source of quality frequency control products for over 85 years. Bliley researches and develops technologies that are the most innovative, highest quality and the most robust designs offered within the industry. Headquartered in Erie, Pennsylvania.
For more information, visit the company's website at http://www.bliley.com.