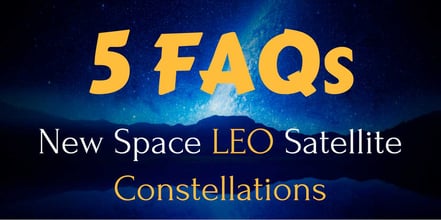 With the recent start of the new space revolution and the rapid growth of Low Earth Orbit (LEO) constellation technology in recent years, there have been tons of questions being asked as to what all these new LEO satellite innovations and technologies are all about.
In this post, we're going to answer:
What exactly is the purpose of these large LEO constellations?
Why are so many satellites needed?
How are LEO satellites different from traditional satellites?
Which frequency bands will these constellations operate on?
Who are the current major players in this space? (No pun intended)
Trust me, you're going to want to know ALL of the answers with so much talk happening right now around this topic.