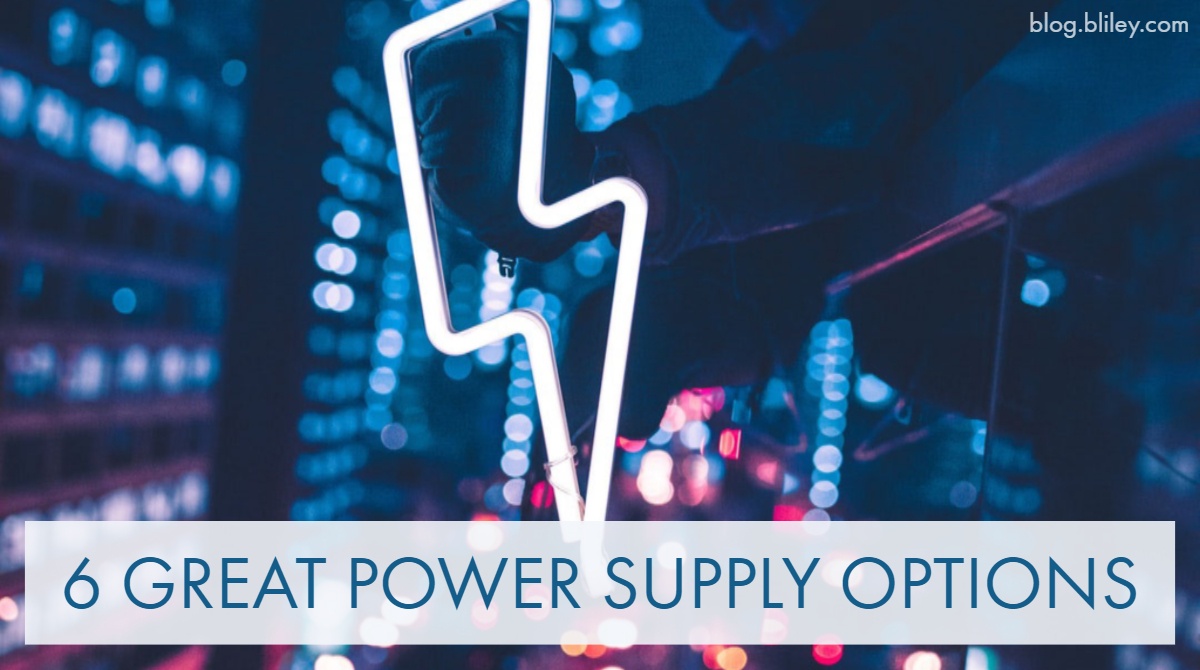 Have you noticed that your electronics lab could use a little upgrade from the 1970s to the present? If so, you've come to the right place. A reliable DC power supply is often considered a requirement in many of today's electronics labs. We wanted to share a few great power supply options to help you take your outdated power supply equipment further!
*This post contains affiliate links in which we will receive a small commission at no additional cost to you.
6 Great Power Supply Options to Refresh Your Electronics Lab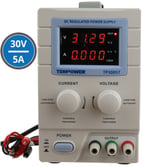 The Tekpower TP3005T variable DC power supply is a compact linear type instrument that is suitable for both Lab and industrial use.
This digital DC power supply has maximum output voltage of up to 30 volts and current up to 5 amps. It comes with rotary switches for setting up the voltage and current.
With its reliability and versatility, it's an invaluable and indispensable tool for testing and is ideal for labs, research institutes, and R&D facilities.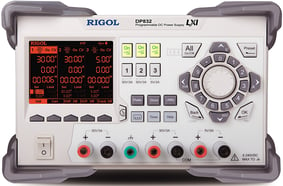 The Rigol DP832 is a higher-end power supply option that offers 3 outputs with total power up to 195W. It will allow you to build the remote communication between DP800 and PC over USB, LAN, RS232 or GPIB interface.
Remote Controls Methods are included with user-defined programming. You can also program and control the instrument using the SCPI (Standard Commands for Programmable Instruments). This allows you to send SCPI Commands via the PC Software You can control the power supply remotely by sending SCPI commands via the PC software (UltraSigma) provided by RIGOL.
The power supply features a very well constructed and easy to use interface offering comprehensive ease-of-use functions such as programmable voltage curves. The menu has an intuitive structure.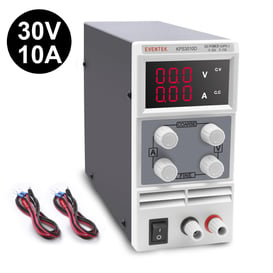 The Eventek KPS series high precision DC power supply is specially designed for scientific research, product development, laboratories, schools, and electronic production lines.
The output voltage and current are continuously adjustable at nominal value. Featuring high accuracy, reliability, perfect overload and short circuit protection circuit, they can be an ideal choice for the industry.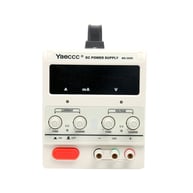 The Lab Power Supply can act as a voltage regulation or a current regulation power supply. The voltage regulation range is from 0V to 30V and the current range is from 0A to 5A.

Output is set by rotary switches with the value displayed on a LCD display. It has low ripple and noise, high reliability and high accuracy. Test leads are included to connect to the power supply (banana plugs) and the load (crocodile clamps). A great option for the cheaper price!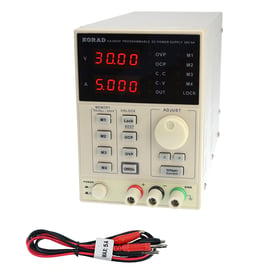 This Linear power Supply packed with features and at a cost that can't be beat!! It has an easy to read 4 digit LED is used to display the voltage and current values. This is a heavy duty single-channel, constant-voltage and constant-current power supply with low ripple and noise, high reliability and high accuracy. The voltage and current are continuously adjustable. The KORAD Power Supply is designed for use in labs, colleges and in production.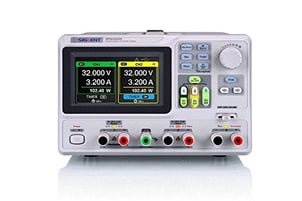 The Siglent SPD3303X-E Power Supply contains three independent power supplies in one unit. As a true linear supply, output noise and regulation are excellent. With its intelligent temperature-controlled fan, noise is reduced. Voltage resolution is 10mV / 10mA. The SPD3303X-E Power Supply comes with EasyPower PC software, supports SCPI commands and like all Siglent instruments, has an available LabView driver.
Looking to upgrade other equipment in your electronics lab? Check out these 3 Great Oscilloscopes for Any Budget.