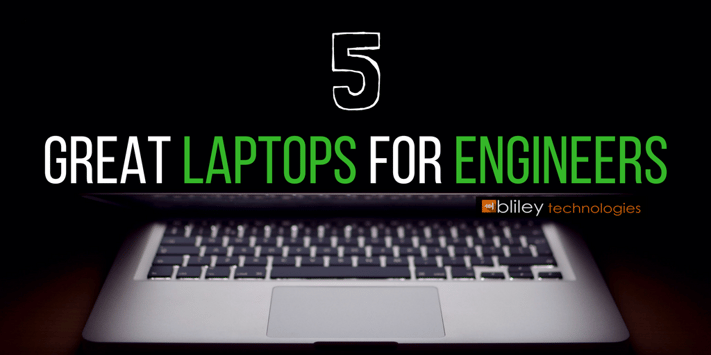 Finding the Best Performing Engineering Laptop
Our engineering team at Bliley is growing, which is great, but it also introduces some new challenges for small business like ours... finding the best performing engineering laptops for our engineers.
We want to give our engineers the best tools available and create an environment where they can be their most innovative and do the best work of their careers. Of course, a key to this whole equation is the technology they use day-to-day to get those next generations products designed. We recently kicked off a search for the best laptops that are perfect for engineering workloads. As you can probably imagine, the ideal laptop for an engineer needs to have great compute and graphics power.
The battery life needs to last most of the day (because what's the use of getting an ultra-portable engineering laptop that has to be tethered to a power outlet all day?!?). The
CAD tools an engineer relies on
every day require a lot of memory to run smoothly, and most engineers prefer to work with multiple monitors, so expandability is important too!
With the requirements well defined, we kicked off our quest to find the best laptop for engineers and designers. (These laptops may work great for engineering students, too!)
Without further delay, here are the results of our hard work!
*Disclosure: This post contains affiliate links.
5 Great Laptops for Engineers

The Details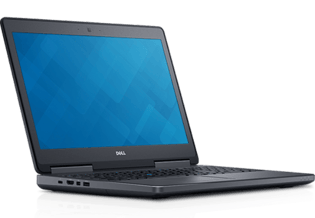 This powerful laptop has an excelent Xeon and Nvidia Quadro M2000M Processor with 64 GB of Memory and 512 SSD of storage. This laptop wins our award for the most powerful on the list for those reasons. Shouldn't have many problems with graphics speed on this one! Unfortionately, the trade off for extreme power and memory is it's portability and affordability weighing in at a bulky 6.6 lbs. Will cost you around $2500.
Overall Score: 16 pts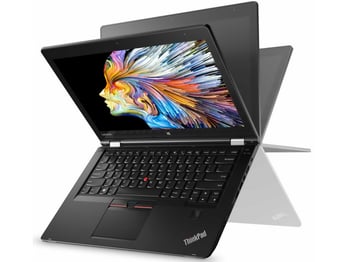 This Lenovo is very versatile 2-in-1 laptop with a touchscreen and digital pen. Perfect for drafting your CAD designs. It has an i7 and Nvidia Quadro M500M processor and 16 GB of memory. It has a great 512 SSD of storage and weighs only 3.9 lbs.
Overall Score: 17 pts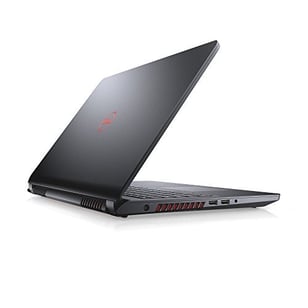 On a tight budget? This may be the one for you. The Inspiron comes with an AMD Quad Core and Radeon R7 Graphics processor, only 12 GB of memory, and 1TB HDD of storage. It is a little bulker at 5.2 lbs, however, all this will cost you only about $970.
Overall Score: 14 pts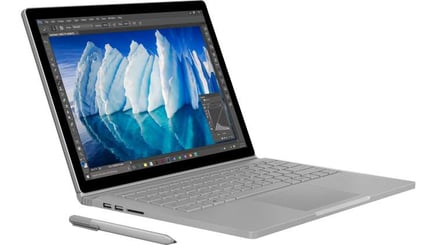 The surface book is very sleek with an amazing 3000x2000 stunning touch screen display. It's very thin and only weighs 3.6 lbs. This doesn't impact its quality at all. It has a fast i7 and GeForce GTX 965M processor, 16 GB of memory, and 512 SSD of storage. A big trade-off to the slick design and good performance is it's price. It costs right around $2700.
Overall Score: 16 pts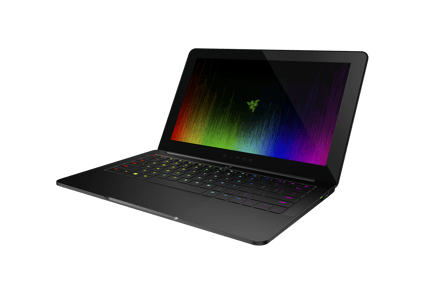 The Razor Blade Stealth's got...well...the stealth! It only weighs an impressive 2.93 lbs. making it super easy to carry around and transport. Unfortionately, its performance is not the best with an i7 and integrated graphics processor. However, it has good memory and storage with 16 GB memory and 512 SSD of storage. This one will cost you about $1600.
Overall Score: 17 pts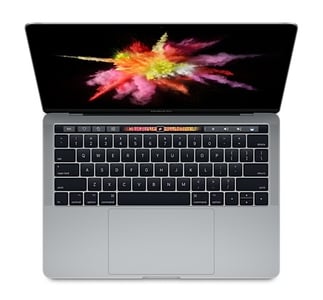 The new MacBook Pro (with TouchBar) is a good laptop, but if you're looking for one with amazing CAD design abilities, this might not be the best choice for you. (We figured you'd appreciate this warning). It does have a decent i7 and Radeon Pro 560 processor, 16 GB memory, only 256 SSD, and weighs 3.9 lbs. For this amount of features, the MacBook is very expensive (will cost you around $2300). For these reasons, the Macbook Pro scores the lowest on our list. However, may make a better laptop for engineers who are not concerned with CAD programs.
Overall Score: 13 pts
Hope this list helps make your next laptop purchase... the best laptop purchase! Recommend any other laptops for fellow engineers? Leave a comment below!
Grab Your Free CAD Tool Guide to Use With Your New Engineering Laptop
Now that you got an idea for a great engineering laptop, how about finding a great CAD tool program to go with it? (You're going to be the best engineer on the block with all your new upgrades!)
Instantly download your free guide of 18 great CAD tools for RF and Microwave Engineers!
Full Disclosure: Some of the links above are affiliate links, meaning, at no additional cost to you, we will earn a small commission in you click through and make a purchase.