RF and Microwave Design can be ENJOYABLE...
Don't believe me? Many of us already know how designing can easily become extremely long, boring, and tedious. This is especially true for all you RF and Microwave Design Engineers!
Spending hours upon hours designing, finding problems, fixing problems, then repeating the process all over again...It all can become so mentally draining.
Am I bringing back bad memories? Sorry, time for the good news...
So how can you make the long and tedious design process easy (and possibly even enjoyable)?
You guessed it... Automation and design tools are key.
Having some great CAD tools on your side can release a significant burden off your back. These tools can save you time and dramatically increase your productivity. Our Top 4 Productivity and collaboration tools will help skyrocket your productivity even further.
Today, we thought we'd help you out by sharing these 18 CAD design tools that can lead to a more simple & enjoyable design session.
**Related Post: Check out our picks for the 5 best laptops for engineers.**
18 Best CAD Design Tools for RF Design Engineers
By incorporating all the tools engineers and PCB designers need into a single, stress-free user interface, Altium Designer dramatically increases design successes, while reducing overall design times. From concept to PCB design, 3D modeling, and output generation for final manufacture, Altium Designer provides an efficient, powerful workflow for board-level electronics designers.
Renowned for its intuitive user-interface, the unique architecture of Microwave Office software seamlessly integrates powerful, innovative tools and technologies with application-specific tools from partner companies to bring their high-frequency designs to life quickly and easily. Microwave Office software represents the future of high-frequency design.
Geared toward PCB designers and engineers looking for high-value, production-proven tools, PADS Standard provides schematic design and layout capabilities in an intuitive and easy-to-use environment. PADS Standard is ideal for less complex board design, and where cost is a high priority.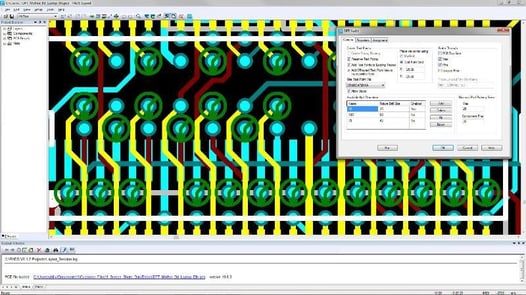 Cadence® is a leading provider of EDA and semiconductor IP. Their custom/analog tools help engineers design the transistors, standard cells, and IP blocks that make up SoCs. Their digital tools automate the design and verification of giga-scale, giga-hertz SoCs at the latest semiconductor processing nodes.
ANSYS HFSS software is the industry standard for simulating 3-D, full-wave, electromagnetic fields. Its gold-standard accuracy, advanced solvers and high-performance computing technologies make it an essential tool for engineers tasked with executing accurate and rapid design in high-frequency and high-speed electronic devices and platforms.
Electronics Workbench delivers widely used schematic capture and circuit simulation software with an installed base of more than 180,000. The product portfolio includes software for schematic capture, circuit simulation (SPICE, VHDL, and patented cosimulation), PCB layout, and autorouting.
Advanced Design System is the world's leading electronic design automation software for RF, microwave, and high speed digital applications. In a powerful and easy-to-use interface, ADS pioneers the most innovative and commercially successful technologies, such as X-parameters and 3D EM simulators, used by leading companies in the wireless communication & networking and aerospace & defense industries.
L-Edit is a complete analog/mixed-signal IC physical design environment that is flexible and highly configurable. Create layouts that match the schematic the first time, maximizing efficiency and reducing the CAD manager's support burden.
User-friendly schematic capture environment for even the most complex analog/mixed-signal designs. Tanner S-Edit schematic capture increases your design productivity while handling the most complex IC designs.
Ansoft, now a division of ANSYS Inc., had developed a new design environment from the ground up, integrating what had been separate circuit, system and planar EM simulation products. The product addressed high frequency design by offering a hierarchical approach to simulating complex distributed networks directly within the context of a circuit.
Enhance your 3D CAD capabilities by connecting your design processes to the 3DEXPERIENCE® platform for access to powerful tools across the entire product development lifecycle, including data management, collaboration, advanced simulation, manufacturing, and production.
Inventor® 3D CAD software provides professional-grade mechanical design, documentation, and product simulation tools. Powerful mechanical design software for your most ambitious ideas. Work with a complete set of design and engineering tools
Eagle PCB designer incorporates multiple tools including a Schematic Editor, Layout Editor, and Autorouter for a great, all-in-one, designing experience.
OrCAD® PCB solutions provide a complete environment from initial schematic to final artwork. The platform delivers a complete, integrated workflow. Unlike other PCB solutions, OrCAD has the ability to grow with evolving design challenges providing the security of scalability for future challenges.
HSPICE is the industry's "gold standard" for accurate circuit simulation and offers foundry-certified MOS device models with state-of-the-art simulation and analysis algorithms.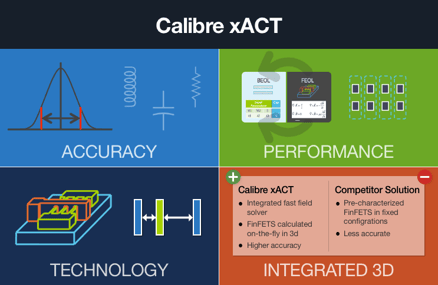 Calibre® xACT™ delivers high performance parasitic extraction for digital, custom, analog and RF designs. With its integrated fast 3D field solver and highly parallel architecture, Calibre xACT provides attofarad accuracy with the performance needed for multi-million instance designs.
The multi-page hierarchical schematic editor makes it easy to sketch a circuit. Once a circuit is created, you can do a transient, AC, DC, transfer function, sensitivity, or distortion with a simple command. The editor features stepping, scaling, panning, multiple-object selection, rotation about three axes, mirroring, clipboard functions, and multistage undo and redo.
Millions of engineers and scientists worldwide use MATLAB® to analyze and design the systems and products transforming our world. It is used for machine learning, signal processing, image processing, computer vision, communications, computational finance, control design, robotics, and much more.
Secret Bonus Tool: FindChips
FindChips.com is anther great resource to save you a ton of time when searching for RF and Microwave components for your design. It's like Google but for RF and MW Design Engineers. Read more about it HERE.
*All above descriptions taken directly from company/ linked website
You Got the CAD Tools...Now What?
Now that you've got the CAD tools, consider learning these 5 simple steps to insanely effective design reviews to significantly reduce errors in your designs.
Interested in searching for more electronic parts? Check out our friends over at Big Zeta Search. They provide a simple tool for B2B electronic part search, parametric search, and keyword search.