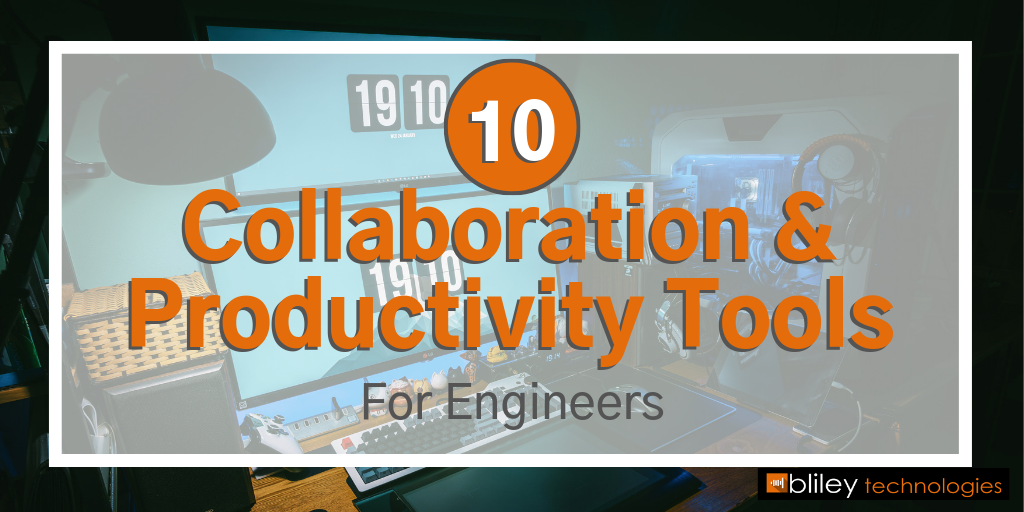 If you're reading this, you're about to discover 10 of the best productivity tools that we either use here at Bliley, or that we might use in the future! We feel these tools will help keep you organized, improve communication among your coworkers, and of course, make you the most productive worker possible.
Want even more productivity tools? Check out our previous article on our favorite productivity and collaboration tools.

10 Powerful Tools that will Boost Engineering Productivity & Collaboration

Trello is a task management software that helps people organize
Ideas
images
lists
links
schedules
to do lists
...and just about anything as it's very customizable.
Trello uses boards, lists, and cards to help you prioritize what needs done and who is assigned to do it. Boards represent an entire project and within a board there are lists which represent tasks to be completed. Also, a list contains multiple cards similar to individual tasks that can be moved depending on the progress of a project. I would personally enjoy using Trello for its color-coding feature thus making your to do lists more pleasant to look at and comprehend.
At Bliley, we use a communication interface known as Teams to help keep everyone in the loop. It is much more efficient than email because this tool has instant messaging features; rather than reloading the page and waiting on a response for what may seem like years of wasted time. Also, you can create direct messages to one or many of your coworkers, and you can have set groups for certain business departments. For example, we have separate channels such as engineering, marketing, and sales where only certain people are included in each chat.
Another very helpful tool we frequently use is Microsoft Project. We use this application to develop a schedule, assigning resources to tasks, track the overall progress of a project, manage our budget, and analyze workloads. One really awesome feature available with this application is being able to see each resource's calendar which defines what days and shifts a resource is available.
Our electrical engineers regularly use CAD to help design drawings with specific electrical parameters which can later be manufactured. Certain features included in this application that make our lives much easier are automatic wire numbering and component tagging, smart panel layout drawings, real time error checking, and ability to share drawings with customers and suppliers and track their changes.
Related Read: 18 CAD Tools Every RF & Microwave Engineer Should Consider
Yet another tool to make your life easier, we present to you, xTuple! At Bliley, we are in the process of implementing this ERP system into our daily operations. We found this system much more suitable than our old system as in its its user friendliness, flexibility of use, and accuracy. With automation technology integrated into xTuple, we will be able to complete our daily tasks in a fraction of the time it took prior to our switch!

SharePoint is a great data sharing & storing website for businesses who desire to keep all their important information in a paperless format. At Bliley, it nicely organizes all our ongoing projects, contact lists, data sheets for parts we manufacture, special tasks and much more! Not only does it keep all your files in an organized manner, it gives flexibility as to who can access & edit certain files.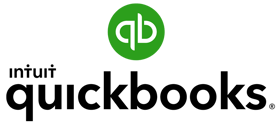 QuickBooks is an accounting software for businesses to help simplify the numerical nightmare when it comes to managing payroll, invoicing, expenses, and inventory. A few great features built into this software is the ease of knowing which customers own us money or not and the automatically generated invoice, profit/ loss, and statement of cash flows reports.
If you find yourself an avid notetaker and multitasker, Evernote can help you keep all the essential scrap papers in one place. Whether you type notes, scribble ideas by hand, take photos, record voice memos, copy information from websites, attach images and documents, Evernote has a way to store everything you need to remember in an organized fashion. Evernote lets you organize notes into notebooks, which are similar to folders, and notebooks into stacks, which are like parent folders. The app can also automatically add geolocation data to your notes, letting you find notes based on where you were and when you initially created them. It's an ideal function for people who take notes during business.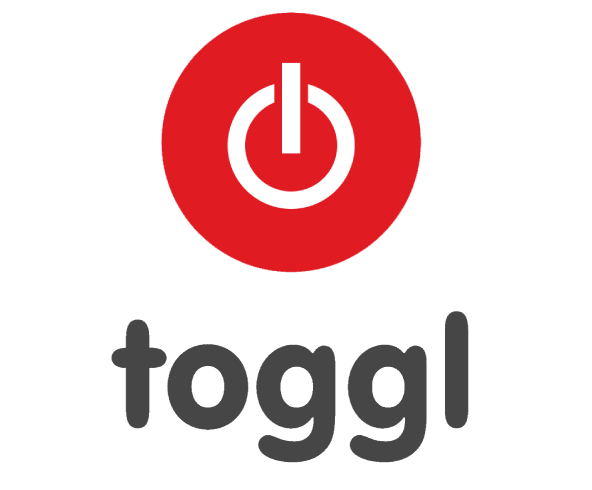 Toggl is a good application to see how productive you've actually been by simply keeping track of what you spend your time working on. You can add your time manually or have it record in the background while you're working on a project. Also, there is a calendar where you can add your scheduled events in as time entries. It's time to finally see what's making you money and what's holding you back!
Traveling for work is never easy, but Expensify will simplify things giving you more time to be productive! With this app you can scan receipts and store them for your automatically generated expense report. Also, by adding in your personal and business credit cards Expensify will sort the transactions for automatic receipt merging and coding. Another great feature of the app is the ease of logging your mileage with GPS technology.
We hope that these 10 tools can help to make you more productive this year! Some of the apps mentioned above have certainly helped us be more organized, productive, and successful since trying them out.
We are always looking for ways to do business better, so let us know in the comments below if there are any additional tools that you think are helpful!