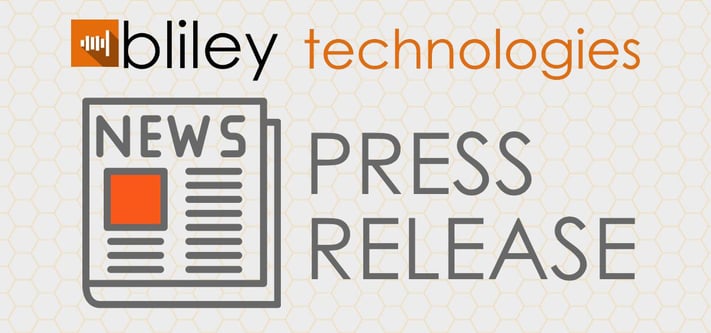 PRESS RELEASE
For Immediate Release
Bliley Introduces New "

Emoji-OCXO Plus 🚀

" Product Line
April 1st, 2018
Erie, PA – Bliley Technologies, leader in high performance frequency control devices, today announced their new "Emoji-OCXO Plus 🚀".
Bliley recently realized how outdated and boring oscillator part numbers have become in today's connected society. With more millennial's starting to enter the workforce, we thought what better time to introduce a new oscillator that will appeal to the newer generations. So with our new product line, we wanted to spice things up a bit.
Instead of a normal part numbering scheme (LP-NAABCA10MAC), we sought something more expressive and human… (LP - 🛸☘️👌📅🐛🔥🚀⌚️). Additionally, this revolutionary part numbering scheme can also be easier to remember, since most of the younger generations tend to be visual learners with the adaptation of more picture and video content online.
"We're constantly pushing the boundaries 📈 of our devices in an effort to make a positive impact," Tommy Reed, Sr. VP of Technology. Adding "the world needs something like this now more than ever!"
The LP #EmojiPlus🚀 offers:
Excellent phase noise performance 🔇

Excellent Frequency Stability Over Temperature🌡️

Superb Long Term Aging 👴

Plus Many More Great Features ☘️
"The Emoji-OCXO Plus 🚀 offers world class integrated phase noise performance even under extreme vibration and at an even more competitive price 🏷." added Atul Dhuria, Sr. Director of Business Development, Comm-on-the-move segment.
Of course, Bliley has applied it's 85+ years of OCXO experience to make the Emoji Plus 🚀 one of the highest quality, lowest-cost, low g-sensitive OCXOs on the market... all while maintaining a fresh youthful vibe 😎.
Be sure to grab the full datasheet today, April 1st, 2018!
---
One Last Thing...
APRIL FOOLS! You didn't actually think we'd do that... did you? (Even for a split second??)
Who knows... maybe the Emoji Plus would actually make a sweet product... let us know your thoughts (and if we fooled you at all) in the comments below or on Twitter @BlileyTech!
Have a great April fools from the Bliley Technologies Team!
P.S Consider sharing this with your friends & co-workers to see if it fools them at all! #EmojiPlus