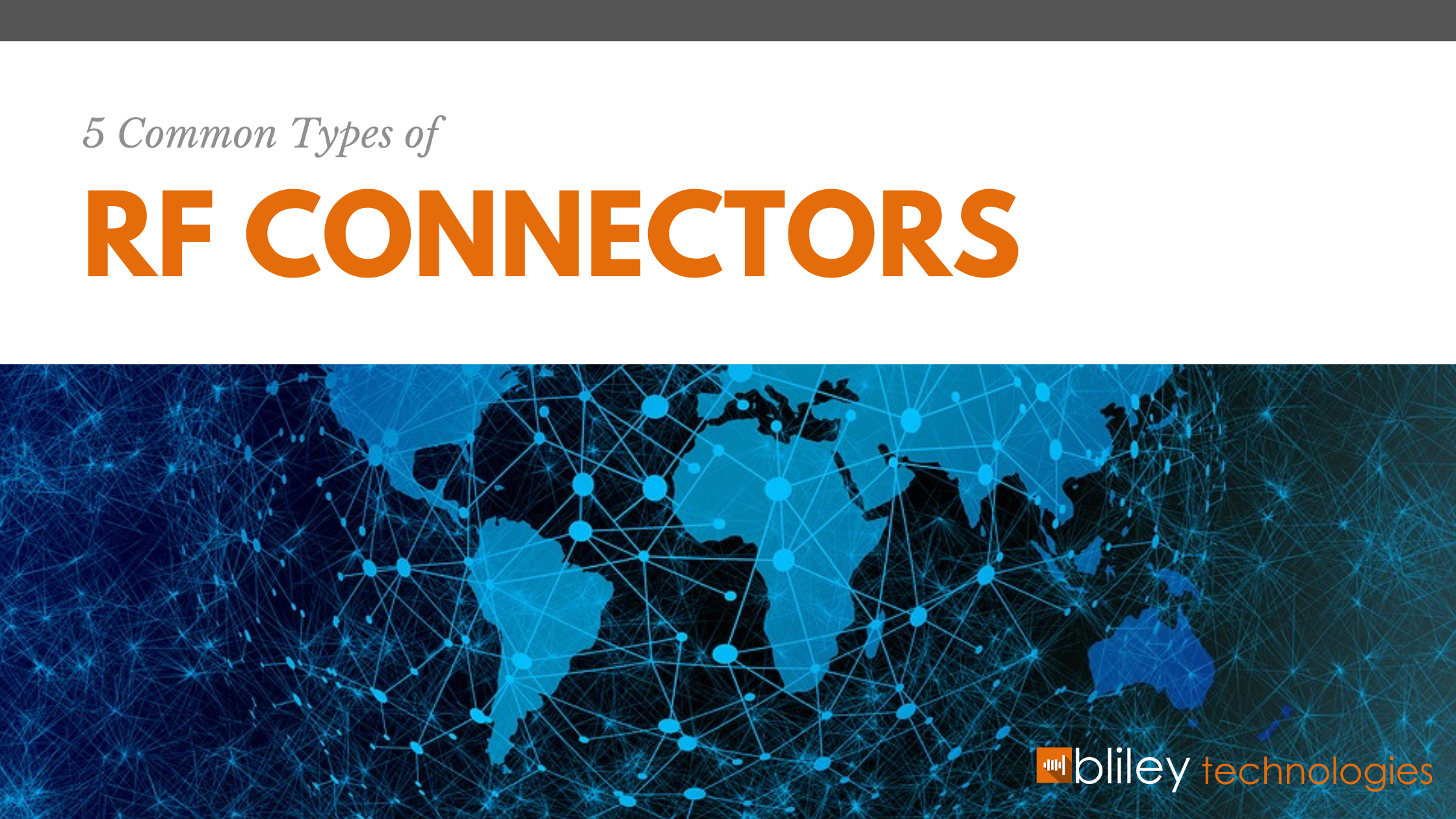 Do you find it difficult to identify what RF connector type you're going to use in an application? If so, don't worry. In this article, you will learn about the different types of RF connectors and what applications they are commonly used for.
RF (radio frequency) connectors are connectors that are designed to work at radio frequencies for signal transmission of products like radios, antennas, coaxial cables, etc. However, these connectors have a variety of types.
Here are 5 of the most commonly used types of RF connectors.
5 Most Common RF Connector Types
The 5 most common RF connector types include
Type N Connectors
UHF Connectors
TNC Connectors
BNC Connectors
SMA Connectors
1. Type N Connector
The Type N connector is a threaded, weatherproof, medium sized connector for durable applications that can easily handle frequencies up to 11 Ghz. This type of connector follows MIL-STD-348 and widely used in lower frequency microwave systems where ruggedness and low cost are needed.
Click here to purchase recommended Type N connector
2. UHF Connector
The Ultra High Frequency (UHF) connector is also a threaded RF connector that carries signals at frequencies up to 100 MHz. It's not waterproof and non-constant surge impedance. It can be used in amateur radio, Citizens band radio, and marine VHF radio applications.
Click here to purchase recommended UHF connector
3. TNC Connector
TNC is a threaded version of BNC connector and has better performance compared to BNC connector at microwave frequencies. It is used in radio and wired applications.
Click here to purchase recommended TNC connector
4. BNC Connector
BNC is a miniature quick connect/disconnect RF connector commonly used at low frequency applications. It is originally used for the military sector and has gained wide acceptance in composite video on commercially used video devices and RF applications up to 2 GHz.
Click here to purchase recommended BNC connector
5. SMA Connector
SMA or SubMiniature version A connectors are semi-precision coaxial RF connectors operating up to 18 GHz, though some proprietary versions are rated to 26.5 GHz. It is commonly used in RF power amplifiers, RF isolator, microwave systems, mobile telephone antennas, WiFi antenna systems and radio astronomy at 5 GHz+.
Click here to purchase recommended SMA connector
There are a lot of RF connectors available out there that vary in shape, size, and frequency range used for a wide variety of applications. All you have to do is to select according to specification required for a particular application. If you're looking for RF connectors, visit https://peigenesis.com, a leading distributor of RF connectors of the top RF manufacturers.