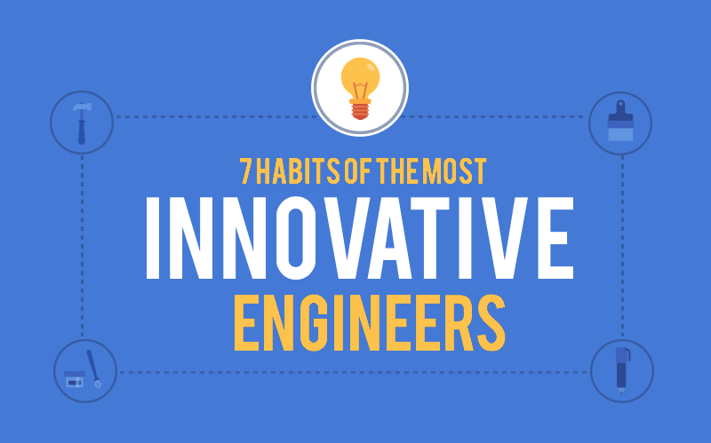 I've been innovating for the majority of my career. First on the front lines, working R&D projects, then moving to managing those projects, and then managing entire portfolios of several dozen projects, to leading the entire technology and innovation strategy for our company.
Looking back, innovation was such a natural path for me. I've always been someone who actively seeks to understand how things work, how they could be made better, and how dissimilar tools and tasks could be combined in interesting new ways. I can remember my first job in high school, I had to stuff hundred of envelops for a newsletter every month (this was before MailChimp y'all ;) By the second month, you should have seen the elaborate system I had developed to shave seconds off of each step.
After I met a girl in high school that challenged me to work harder than ever before, I began to excel in math and science (she later agreed to marry me and still pushes me to be a better me). During college, I co-op'd at General Electric and was introduced to Lean/Six Sigma and it was like I finally had a language I could use to describe how my mind was already pre-wired to view the world around me.
When I graduated with my undergrad in Electrical Engineering I went to work for a large aerospace and defense contractor as a microelectronics engineer… the biggest appeal of the job? The group I joined specialized in "quick react" programs for the government, which ensured I would get to move onto new projects every several months. Over the first several years of my career, I was exposed to an extreme breadth of technology and began connecting dots like I had always done in the past. I proved myself to be a good innovator and moved through the ranks of "increasing responsibility" until I found myself managing a portfolio of dozens of projects begin led by some of the smartest people in the world in their fields.
Along they way, I dedicated a great deal of time trying to understand innovation. Understanding the conditions needed for innovation. Understanding the motivations behind the best innovators. Understanding how to effectively 'manage' innovation. Understanding what kills innovation.
I don't consider myself an expert on the topic, but I do recognize that I've spent more time than most attempting to understand innovation. Here are 7 habits that I recognized in myself and others that were leading the way and pushing their companies forward in terms of innovation.
7 Habits of the Most Innovative Engineers
One of the biggest hurdles to innovation that one must overcome is time. There isn't a single person that hasn't wished for more time at some point. When you're so busy with the day-to-day responsibilities of your job, it can be difficult to find time to innovate. So how does one free up time at work to allow more time for innovation? It starts by earning a level of autonomy at work. Autonomy isn't about a license to do whatever you please from 9 to 5, it's a benefit of being trusted to do the best thing for the company with your time and resources. If you're serious about becoming an innovator, start with earning autonomy and check out this free e-book that shares 8 practical steps you can take TODAY to begin earning autonomy at work.
Innovation is often confused with "big picture" thinking. It's why so many "innovation initiatives" turn out to be little more than blue sky brainstorming sessions. But true innovators understand that it's much more than just big ideas that makes an organization innovative. It's the execution on those ideas that separate day-dreamers from innovators. Innovators also realize their grand visions of the future will not be accomplished all at once. We've all heard the clichés "spreading yourself too thin" or "trying to boil the ocean." Innovators realize that in order to accomplish their BIG dreams for the future, the must start with small steps and build momentum.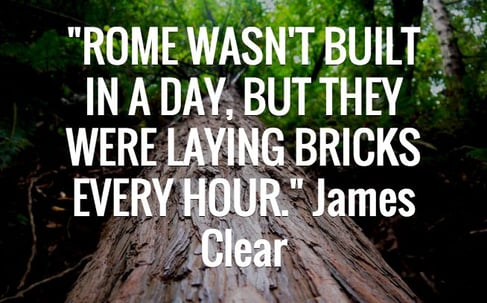 Innovators are like sponges… they observe and absorb so much about the world around them. Then the go the extra mile and begin to connect things that usually aren't connected. The space that exists between things that already exist is the space in which the most innovation happens. It's how two bicycle mechanics were able to build an airplane, or why the same company that makes denture adhesive also makes tape for car body shops. The best way to connect dots is to be intellectually curious about the world around you.

Innovators realize they can only go so far on their own, at some point they'll need the help and resources of others. The best innovators are ones who are effective at selling a vision and rallying support around their big ideas and dreams of the future. Think about individuals like Steve Jobs, or Elon Musk… these people are keepers and stewards of the vision and do an excellent job at getting people to buy into their master plans.

Innovation can be a tremendous distraction. Brainstorming is one of the first steps in the innovation process and can lead to an endless list of "what ifs" and "how might we's." The best innovators are able to sort through these lists of potential ideas quickly and are ruthless at saying no to the vast majority of them. The best innovators recognize that they can do more by doing less.

The very best innovators are not interested in personal praise, they are interested in realizing their grand vision. By focusing on the mission, instead of the praise, they are able to pivot easier when their initial approaches don't go according to plan and are less willing to give up if the progress doesn't come fast enough. By being motivated by their convictions and deeply rooted in their vision for the future, the best innovators are willing to put in the work required to see their dreams come to fruition.

"This will never work." is a phrase we've all said at some point. That pessimistic voice exists in all of us. The slower we are at innovating, the more time that voice self-doubt is whispering in our ears. The best innovators move fast, before they convince themselves it won't work.
Tommy Reed is Bliley's Vice President of Technology. In his current role, he is shaping the company's strategy through focused R&D and a solid understanding of the industry's need fr high quality frequency control devices. Prior to joining Bliley, Tommy was Head of R&D for Harris Corp's Electronic Systems Segment whee he managed a portfolio of advanced R&D projects. Tommy holds a MSEE from the University of Florida.