Bliley's Poseidon 2 series OCXO features the world's lowest phase noise performance when subjected to dynamic random vibration conditions. Designed for demanding vibration environments the Acceleration Sensitivity is as low as 0.007 PPB/G for all 3 axis of vibration. For applications requiring superior noise performance out to 1MHz offset, Poseidon is well suited for: Ground Mobile, Airborne, and Shipboard environments.
In addition, this product offers excellent temperature stability in a modular package. The Poseidon series offers customizable output frequencies between 5 MHz and 130MHz.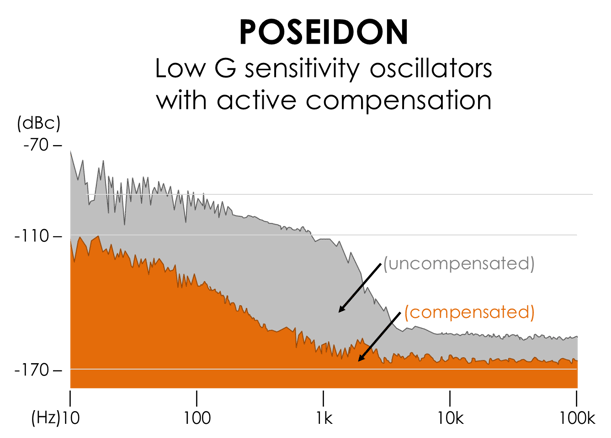 With over 85 years of experience in the frequency control industry, Bliley is in a rare position of being one of the few U.S. companies that still performs onsite quartz crystal manufacturing for custom oscillator designs, such as the Poseidon OCXOs. Bliley's Poseidon 2 series oscillators are manufactured in the USA at the company's Erie-based facility.
Download your copy of the full datasheet for Poseidon 2!