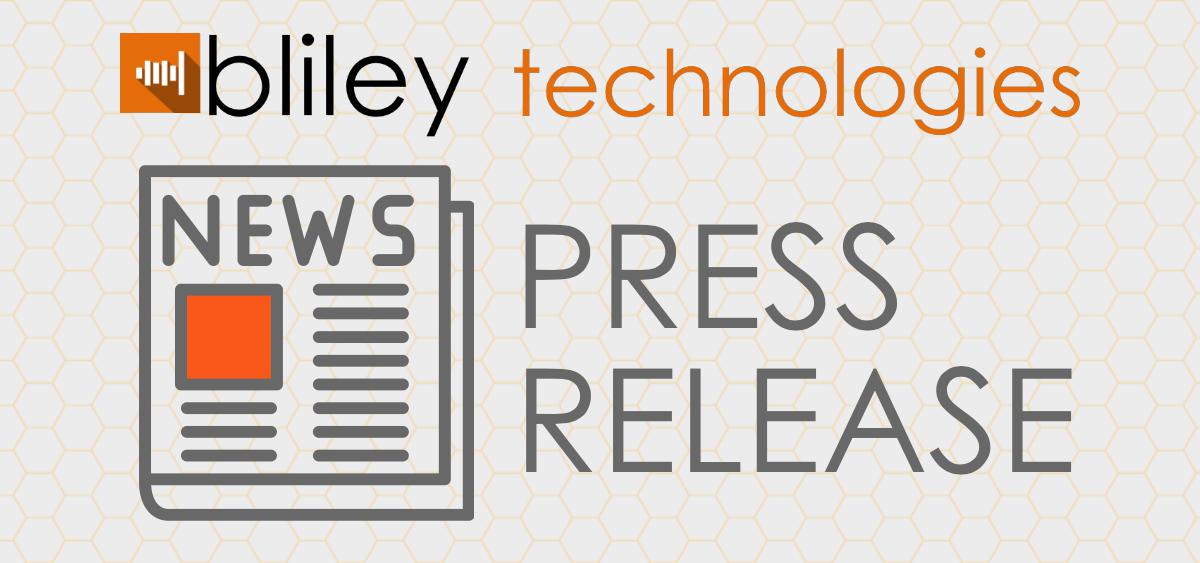 ERIE, PA — TBD
Bliley Technologies, leader in the design and manufacturing of Precision Oscillators and Timing Solutions for Communication, Industrial, Military, and Space applications, has announced their newest external sales representative partnerships.
Bliley is excited to add ATM Mid-Atlantic to their list of North American sales representatives.
"We are excited for our new partnership with ATM Mid-Atlantic in the Washington D.C., Maryland, and Virginia (DMV) region. ATM Mid-Atlantic will increase our responsiveness to critical customers in the region and allow Bliley to improve our customer service. Bliley will now be able to expand our presence in a key region supporting large Aerospace and Defense customers like General Dynamics, Lockheed Martin, BAE Systems, and Northrop Grumman." says Atul Dhuria, Vice President, Business Development.
"ATM Mid-Atlantic is very pleased that Bliley Technologies has joined our family of tier one manufactures. They are uniquely positioned in the frequency control industry with state of the art low noise frequency control products and timing solutions, that will help optimize our customer's system performance. Bliley's Management, Sales, and Engineering teams, along with the team at ATM Mid-Atlantic, are dedicated to creating value for our customers by helping to solve their complex timing problems quickly, and cost effectively." added Bob Bucheimer, president of ATM Mid-Atlantic
---
About ATM Mid-Atlantic
ATM Mid-Atlantic was founded in 2002 in Maryland. The geographic sales territory they support includes Maryland, Virginia, and Washington D.C. Their expertise is focused on RF, IF, Microwave, and Millimeter Wave. They have an extensive list of product expertise including
Crystal oscillators

Timing products

Filters

RF Components & front-end modules

Amplifiers

MW semiconductors
---
About Bliley Technologies
Bliley Technologies is a worldwide leader in the design and manufacturing of low noise frequency control products. Privately owned and operated since 1930, our dedicated employees, utilizing our 64,000 square foot manufacturing facility located in Erie PA, have been a stable source of quality frequency control products for our customers for over eighty years. Bliley remains one of the very few US based companies to have crystal and oscillator manufacturing within the same facility. Bliley's vertical integration provides an ideal environment for our crystal, oscillator and mechanical engineers to work closely with our production employees to develop and produce some of the most robust designs offered in our industry.
While Bliley Technologies has one of the broadest portfolios of standard product designs in the industry, our legacy and eighty plus years of success is built upon meeting our customers' needs for custom designs. Our design engineers and sales staff develop strong relationships with our customers to deliver a product that meets their exact needs and helps to ensure that they are successful in meeting their project goals.