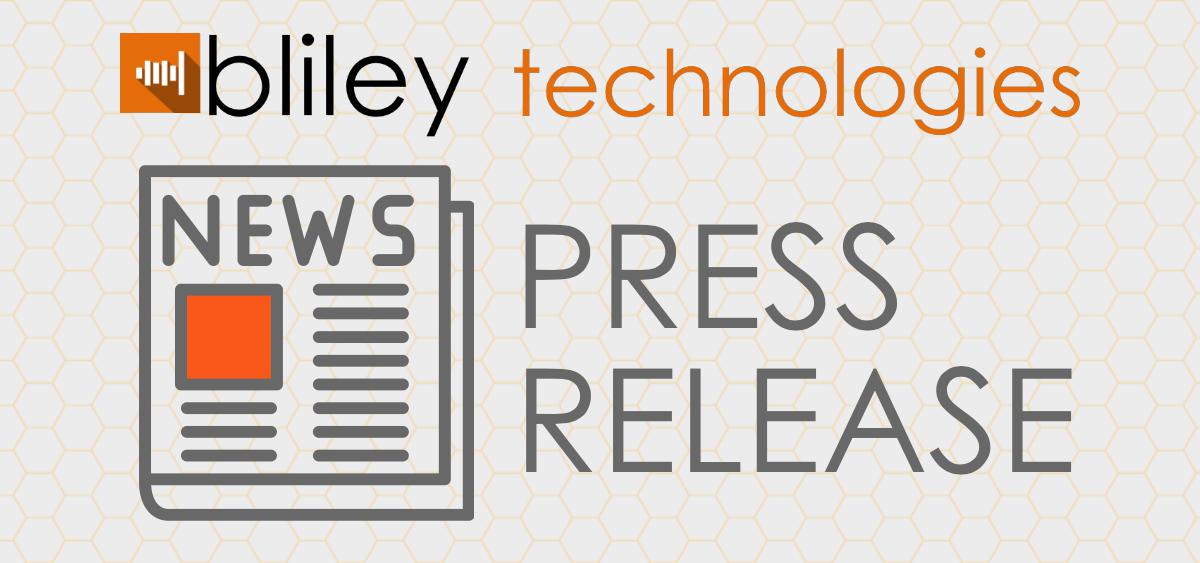 ERIE, PA — For Immediate Release
Bliley Technologies, leader in the design and manufacturing of Precision Oscillators and Timing Solutions for Communication, Industrial, Military, and Space applications, has announced their newest external sales representative partnerships.
Bliley is excited to add Coastal RF Systems to their list of North American sales representatives.
"We are excited for our new partnership with Coastal RF Systems in the Southern California region. Coastal RF Systems brings a wealth of experience with IoT, telecommunications, and Aerospace/Defense customers in the region and will increase our responsiveness to critical customers. This partnership allows us to expand our presence in a key region supporting large customers like Raytheon, Northrop Grumman, Qualcomm, Viasat, Dytran, Datron, ThinKom Solutions, and Wavestream." says Atul Dhuria, Vice President, Business Development.
"Coastal RF Systems is very excited to be partnering with Bliley Technologies as their sales representative for Southern California. Bliley Technologies expertise in frequency control products helps us expand the product capabilities/technologies Coastal RF Systems can offer to key customers in the Southern California area. This new relationship will be very beneficial for both companies and their Commercial/Industrial, Telecom, Satcom and Aerospace/Defense customers" added Frank Edwards, President of Coastal RF Systems.
---
About Coastal RF Systems
Coastal RF Systems is a full-service electronic manufacturers' representative covering all of Southern California. With over 40 years of experience in RF and microwave design, wireless network systems architecture, and sales engineering, Coastal RF Systems is able to provide superior technical sales applications and marketing services to the aerospace, defense, telecom, and commercial/industrial electronics industries. Coastal RF Systems pride ourselves on our ability to act as "Field Applications Engineers" or FAEs for our companies in addition to providing local sales support.
---
About Bliley Technologies
Bliley Technologies is a worldwide leader in the design and manufacturing of low noise frequency control products. Privately owned and operated since 1930, our dedicated employees, utilizing our 64,000 square foot manufacturing facility located in Erie PA, have been a stable source of quality frequency control products for our customers for over eighty years. Bliley remains one of the very few US based companies to have crystal and oscillator manufacturing within the same facility. Bliley's vertical integration provides an ideal environment for our crystal, oscillator and mechanical engineers to work closely with our production employees to develop and produce some of the most robust designs offered in our industry.
While Bliley Technologies has one of the broadest portfolios of standard product designs in the industry, our legacy and eighty plus years of success is built upon meeting our customers' needs for custom designs. Our design engineers and sales staff develop strong relationships with our customers to deliver a product that meets their exact needs and helps to ensure that they are successful in meeting their project goals.