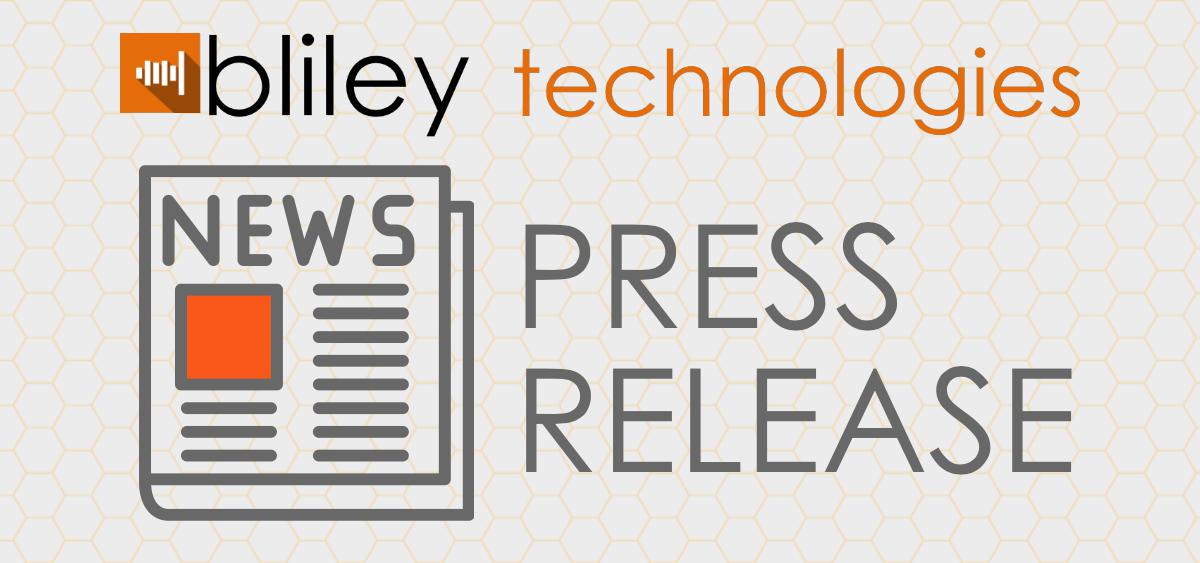 ERIE, PA — TBD
Bliley Technologies, leader in the design and manufacturing of Precision Oscillators and Timing Solutions for Communication, Industrial, Military, and Space applications, has announced their newest external sales representative partnerships.
Bliley is excited to add Tritek Northwest to their list of North American sales representatives.
"Adding Tritek Northwest enhances Bliley's presence in the Pacific Northwest states of Washington and Oregon. We were missing a presence in this strategic area of technology innovation. Tritek Northwest's connections in the PNW increases our responsiveness, allowing Bliley to improve our customer service. Bliley can better service the needs of key customers like Honeywell, Garmin, Collins Aerospace, Microsoft, Amazon, and Intel." says Atul Dhuria, Vice President, Business Development.
"Tritek Northwest is excited to have Bliley Technologies on board. The synergistic fit with our other principals and existing customer base is a win for everybody. Bliley's current portfolio of products, their responsiveness to customer requirements, and their unrelenting pursuit of excellence are exactly what customers in the Northwest are demanding." added Dan McAneny of Tritek Solutions.
---
About Tritek Northwest
Tritek Northwest is a division of Tritek Solutions. Tritek Northwest employs sales engineers in both Oregon and Washington. They currently specialize in selling electronic components such as
C4ISR systems

Power supply solutions

Signal conditioning modules

Sensors & transducers

RF Amplifiers for electronic warfare and military communications

Ka-Band Satcom components
---
About Bliley Technologies
Bliley Technologies is a worldwide leader in the design and manufacturing of low noise frequency control products. Privately owned and operated since 1930, our dedicated employees, utilizing our 64,000 square foot manufacturing facility located in Erie PA, have been a stable source of quality frequency control products for our customers for over eighty years. Bliley remains one of the very few US based companies to have crystal and oscillator manufacturing within the same facility. Bliley's vertical integration provides an ideal environment for our crystal, oscillator and mechanical engineers to work closely with our production employees to develop and produce some of the most robust designs offered in our industry.
While Bliley Technologies has one of the broadest portfolios of standard product designs in the industry, our legacy and eighty plus years of success is built upon meeting our customers' needs for custom designs. Our design engineers and sales staff develop strong relationships with our customers to deliver a product that meets their exact needs and helps to ensure that they are successful in meeting their project goals.