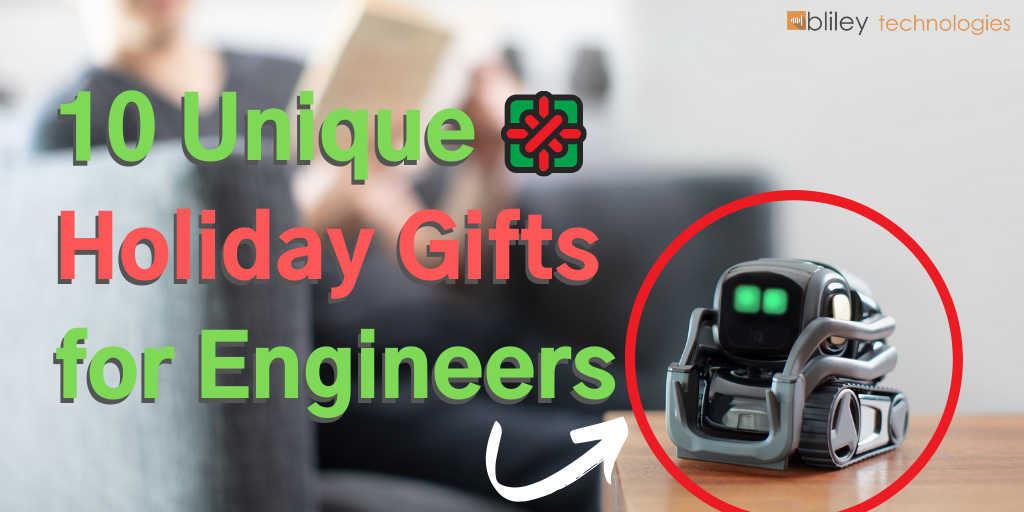 Is it too early to start thinking about holiday gifts? Absolutely not! The holiday season is approaching quickly, so we wanted to help you start thinking through some great gift ideas for the engineers in your life (or soon to be). We also wanted to make this your not-so-average gift idea post that doesn't include your typical (boring) engineering mug or neck-tie gifts. Without further ado, here's 10 unique holiday gifts for engineers.
*This post contains affiliate links with no additional cost to you. Bliley will receive a small commission for every item sold to help support this blog.
10 Unique Holiday Gift ideas for Engineers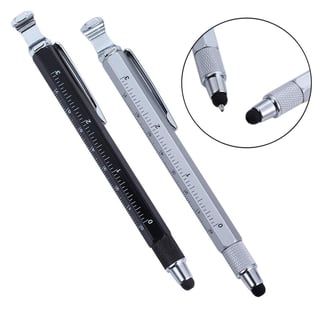 This pen may first strike you as just an ordinary pen, but don't judge a book pen by its cover. This pen not only works as your typical ballpoint pen... but also as a phone/tablet stylus, ruler, phone stand, screw driver, and even a bottle opener. This makes it a perfect gift for an engineer's desk. As soon as the work day wraps up, it's also a convenient tool to pop open a cold one after a long days work. 🍻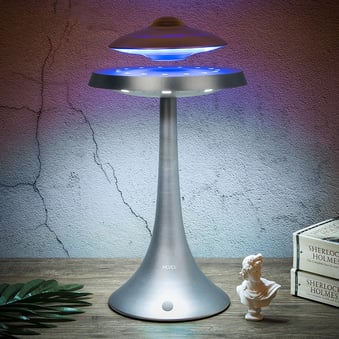 With all the Area-51 raid hype this year, we have a feeling alien and UFO gifts are going to be huge this year. Besides that, this is still a SWEET gift on it's own. This hovering UFO serves as both a desk lamp and a wireless bluetooth speaker. Great for the home or office (as long as their co-workers trust in their music choices).
Engineers are all about creating the newest and best innovations, and this UFO desk lamp & speaker totally fits that vibe... innovation and tech coming together for one great holiday gift.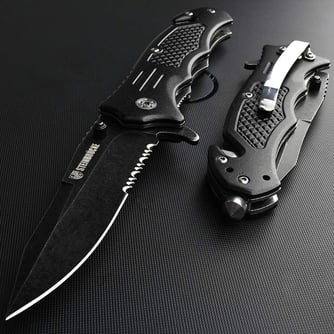 A good quality pocket knife has the potential to be an engineer's best friend. Especially electrical and mechanical engineers who are working with a lot of physical parts & components. There are so many daily engineering needs where a handy pocket knife can come to the rescue. Not only does it have a slick design, but it has so many potential uses. It's sure to be a handy gift that's used regularly. It can be used during work hours as a box or wire cutter as well as after work/outdoor activities. This pocket knife is very durable and should stand the test of time.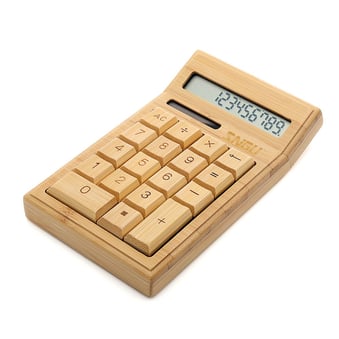 If there's one thing all types of engineers use a lot of... it's probably a calculator. This isn't your plain old calculator. Its got style and will bring some personality to any desk or workstation. It has an ergonomic design with comfortable buttons, wide keyboard with raised keys, and increased pressure sensitivity. You could even pair this gift with a bamboo wooden wireless keyboard.
5. Nintendo NES Classic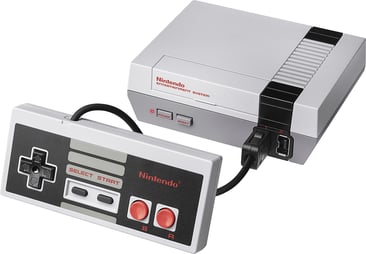 The classic video game console, the Nintendo NES Classic, is BACK! The NES comes pre-loaded with 30 of the all-time greatest games, including The Legend of Zelda, Super Mario Bros. 3, and Mega Man 2. Just plug it in and play. Ideal for collectors or anyone who enjoys video games, the Nintendo Entertainment System: NES Classic Edition lets you live out the good old days of gaming like never before. It makes a great gift for engineers, tech geeks, and video game "nerds"... old and young!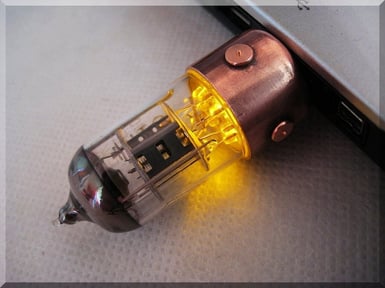 Here's one for all the electrical & radio engineers out there. Radio vacuum tubes were made in the USSR in 1981. This handmade replica works as a 16GB USB flash drive and unique display piece. The retro-futuristic flash drive features dazzling LED lights, genuine USSR made electron tubes, and bold, copper details that gain a stunning patina over time. This unique engineering gift is sure to be a great conversation starter.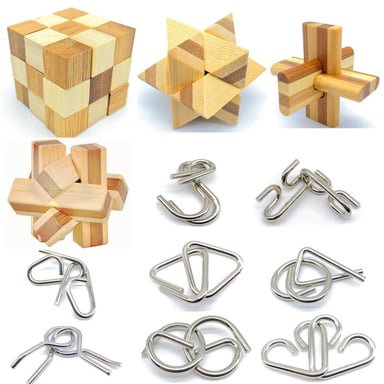 3 things that every engineer must maintain are creativity, mental sharpness, and problem solving skills. This bamboo and stainless steel brain teaser set is the perfect way to maintain these 3 skills. Practicing these brain teasers are fun and also help promote strong problem solving skills, creativity, and mental sharpness. Pro tip: Challenge the gift recipient to a time-challenge and see who can solve the puzzle faster...and maybe even win your money back!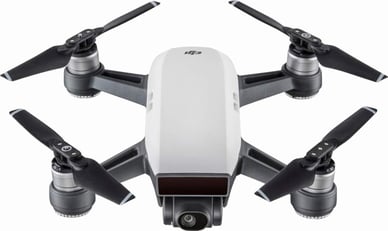 Consumer Drones are one of the best engineering masterpieces in recent years. The DJI Spark has been proven to be one of the most popular (and highest rated) drones on the market. It's also one of the most affordable and professional quality drones available today. It includes many smart features like face tracking technology to capture amazing video with little effort. This mini drone even comes with a high-performance camera with stabilizing video that can also track patterned surfaces with adequate lighting and diffuse reflectivity. Engineers of all types are sure to love this great tech gift.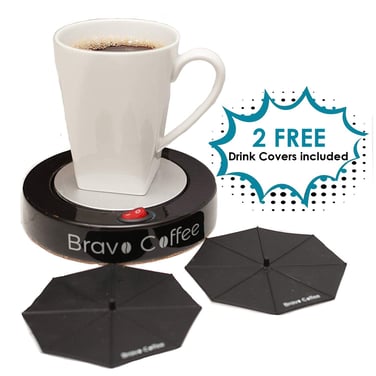 Did you know that an engineer's main source of daily fuel & energy is coffee (all day long)? In fact, we believe our CEO, Keith, has coffee running through his veins instead of blood. I'm sure most other engineers can relate. This coffee warmer is the perfect addition to any engineer's desk, especially during the cool winter months. Fresh, warm coffee = happy engineers. Give the gift of happiness!
We now officially live in a world where personal AI robot assistants are a thing. The Vector robot displays some of today's most innovative electrical and mechanical engineering at its finest. Think of vector as your personal robot assistant (or pet, or friend). Vector uses the latest AI technology to help complete simple tasks, or just keep you company.
Vector is a companion made to hang out and help out. Powered by ai and advanced robotics, he's alive with personality and engaged by sight, sound, and touch.

Vector is voice-activated and will answer questions, take photos for you, time dinner, show you the weather, and more. Voice features are currently English language only.

If you choose to set up Alexa on your vector, you'll be able to: set reminders, control smart home devices like lights, speakers, and thermostats, and so much more.

Vector has so many more features. Learn more here!