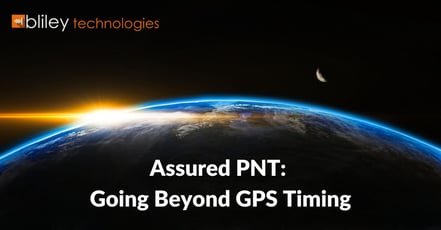 While GPS technology plays an important role in modern navigation, it's not perfect. Although GPS might perform well enough consumer usage, signal jamming or other disruptions present serious threats to military operations.
Enter assured positioning, navigation, and timing (A-PNT), new technology that enhances traditional GPS timing. Assured PNT uses additional sources to augment GPS and prevent vulnerabilities. Its goal is to ensure that accurate positioning, navigation, and timing (PNT) is always available.
In this blog, we'll review GPS, its flaws, and other PNT systems (like the GNSS) and give you an overview of how assured PNT technology uses other systems to improve effectiveness.