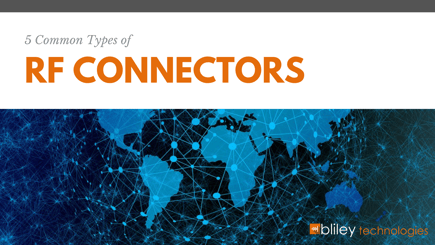 Do you find it difficult to identify what RF connector type you're going to use in an application? If so, don't worry. In this article, you will learn about the different types of RF connectors and what applications they are commonly used for.
RF (radio frequency) connectors are connectors that are designed to work at radio frequencies for signal transmission of products like radios, antennas, coaxial cables, etc. However, these connectors have a variety of types.
Here are 5 of the most commonly used types of RF connectors.