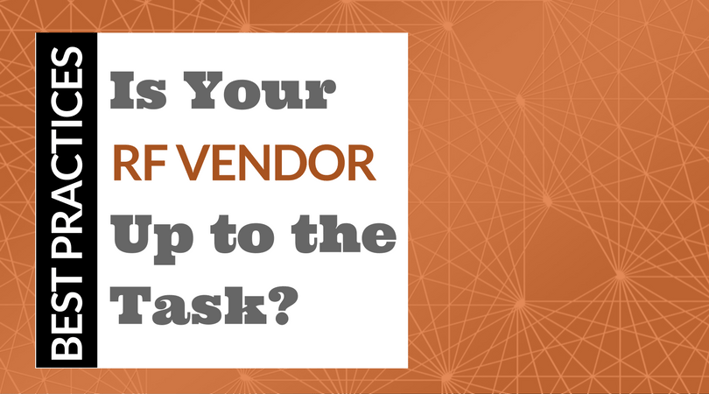 These are exciting times to be working in any field of engineering, but especially in the radio frequency industry. The modern economy simply cannot function without RF technology, and as we transition into a world of ever-faster mobile service, civilian and military space-based systems and the Internet of Things, we'll increasingly be relying on microwave, low-frequency engineering.
With all this rapid change in the industry and advancements in RF tech, it's going to be more important than ever to keep in mind the best practices that have helped to guide RF engineers in the past and will continue to do so in the future. This article will provide a basic overview of the benefits and importance of best practices for those who are looking for RF solutions for their business, as well as those who are thinking about getting into the industry.
Best Practices & IEEE Standards
The term "best practices" is used in almost every professional field and has the same basic meaning regardless of the industry. Best practices can be defined as a method of performing a job or given task that is generally regarded as the most effective way to do that particular thing. The term also applies to methods that comply with ethical or legal requirements set in place by any relevant regulatory bodies.
Success in engineering requires respect for best practices, perhaps more so than most professions, as the consequences of failing to do so can be exceedingly expensive, and possibly dangerous, depending on the application. Best practices pertaining to engineering disciplines are referred to as Good Engineering Practice, or GEP, and are set by the IEEE Standards Association.
IEEE sets standards pertaining to many fields of electrical engineering, but the ones we're concerned with are those which deal with RF engineering and safety best practices, including the IEEE 802 family of standards, as well as IEEE C95.1–2005, which sets standards for safe levels of human exposure to RF fields, and IEEE C95.3-1999, which sets the measurement practices for radio frequency engineering.
Choose a Good RF Company to Work With
Keeping best practices and quality management systems in mind will help you make the right choice when deciding which RF company to work with.
Let's say you're in the market for low-frequency crystal oscillators. Research the company you're considering. It isn't enough for a company to serve the niche you are in, or to carry products that catch your eye. Ask yourself: Are they in compliance with all IEEE standards and FCC regulations? Compliance with these industry requirements are minimum-level expectations that any provider of RF solutions you work with should be able to meet.
Take a look at their credentials and the quality management systems they use. This will help you make sure that they not only employ some form of best practices but that they are up to industry standards.
At Bliley, we take pride setting the highest standards for crystal oscillators and other RF solutions we provide. We embrace the Six Sigma methodology, and our ISO 9001-certfied quality management system ensures that our best practices are the best in the industry. Our business philosophy is rooted in the continuous improvement mindset outlined in Lean Manufacturing practices.
But our belief in quality isn't limited to pure engineering; quality to us means building relationships with customers throughout the design process and continuing to offer exceptional customer support after the sale is made. For 85 years and counting, we've been leading the way in crystal oscillator design and frequency control innovation. Reach out to us today to learn more about the markets we serve, and how we can provide the highest quality RF solutions for your business.