RF engineering is a massive and growing industry. Over the last quarter-century, it has gone from simple commercial radio, TV and military communication/detection systems to being an indispensable field of technology that is required for the global economy to function. Wi-Fi, satellite communications, 4G networks and more are all made possible by RF technology, and with exciting developments like 5G and "Space 2.0" just around the corner, the demand for skilled RF engineers is only going to increase. So, if you're an aspiring engineer who wants to get in on the action, where do you start?
Tips for Landing Your RF Engineering Dream Job
Personal Qualities, Skills & Education
First things first, let's talk about temperament. Anyone can read an article about how to get a job, but what sort of person succeeds in the field of radio frequency engineering?
If you want to not only land but keep a quality position in the RF world, you need to be disciplined, methodical and detail-oriented in your approach to work. Good communication skills are also a necessity; you will often be working as part of a team, including people who may not be engineers. The ability to communicate clearly and effectively will be very helpful if you need to explain esoteric engineering concepts to others who don't share your educational background.
Speaking of Education...
you will need some specialization here. A Bachelor's degree in electrical engineering is a requirement, and higher level positions may require a Master's degree. You'll need a strong background in mathematics and physics as well; all these fields relate to one another in radio frequency work, and if you understand them, you have a solid foundation to build a career on. When choosing a school to attend, be sure to select one that is certified by the Accreditation Board for Engineering and Technology (ABET).
There are also some basic hardware and software skill sets that are mandatory for RF engineers. You'll need to be proficient in computer-aided design (CAD) programs, and have an understanding of C++ and Unix.
On the hardware side, radio frequency engineers are expected to be familiar with signal generators, evaporators, spectrometers, crystal oscillators and other fundamental technologies of the field.
Get Your Engineering License & Your First Job
In the United States, state governments require prospective engineers to complete an application for an "Engineer in Training" License. Because certain industries such as telecommunication are highly regulated, you will not be able to work in those industries without this license.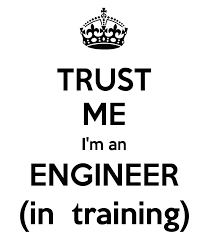 After you've completed the exam and are designated as an Engineer in Training, it's time to land your first position. Job hunting is always a challenge, but the good news is that there are a lot of places you can go with your degree and license. The military/defense sectors are as busy as ever, and the telecom industry is growing upward and outward in every direction. Wireless and broadband are certainly not going out of style, and the expanding "Internet of Things" and advances in space-based systems offer new opportunities that were not available to previous generations of RF specialists.
After you've gained at least 4 years of work experience, you'll be eligible to take the second exam to become a fully licensed and recognized Professional Engineer. (Source)
Increase Your Value in the Radio Frequency Marketplace
The above requirements are the minimum things you'll need to complete to become a radio frequency engineer. As with all high-tech industries, however, things change and evolve rapidly. New innovations will require that you keep your knowledge up to date and stay on top of changes in the industry.
Continuing your engineering education is a great way to stay ahead of the curve, and is actually required in certain states to keep your engineering license. Focus on courses that deal with your specialty, or pertain to radio frequency fields in which there is a high demand for more engineers.
Additional professional certifications can also boost your credentials, and improve your eligibility for higher-paying positions. The IEEE Wireless Communication Engineering Technologies Certification is one example that can demonstrate your expertise in radio engineering technology.
As you advance in your career, there are other management-oriented certifications such as Six Sigma that can improve your value in the RF marketplace, and offer you more opportunities for a lucrative and rewarding career in radio frequency tech.
At Bliley, we're always on the lookout for ambitious, talented and experienced RF engineers. If this sounds like you, and you want to be part of a company that has led the way in RF innovation for over 85 years, we may have just the position you're looking for.