The Holiday Season Has Arrived Once Again!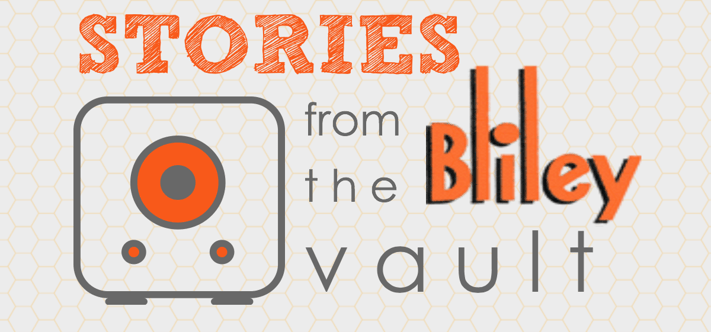 What better way to kickstart the Holiday season with the start of our new series of historical articles from Bliley's early days.
Here's a great story of the founding of Bliley Technologies (formally known as Bliley Electric) told by our founder's son, Charles Bliley...with a Christmas twist! Enjoy!

Tuesday, October 29, 1929, the world was thrust into "The Great Depression." Millions of people and hundreds of thousands of businesses were negatively affected world-wide.
The influence of the depression was not all terrible. The old adage, "Necessity is the mother of invention." was proven once again to be true. Some people were driven to find new ways to earning a living, and my father Frank Dawson Bliley, was among them.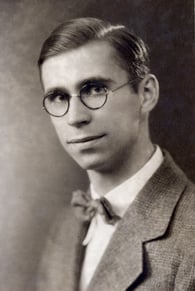 "Dawson" as he preferred to be called, was a new electrical engineering graduate who could not find work out west in Colorado during the summer and fall of 1929. Colorado was a second home to him and a place where his uncles sought their fortune, but even in the go go times of the roaring twenties, work for radio engineers was scarce in that part of the country. The action was back east.
Dawson had been a ham radio operator since he was 12 years old and from the beginning could not quench his thirst for understating of how it all worked. During his college years, he began to experiment with the latest technology in ham radio communications—the "crystal". The basement of the family home was a playground for his experiments, and he began to master the craft of "grinding crystals". He even sold a few crystals to local hams. He was good at it, but it was just a hobby. His goal was to be a radio engineer, but he was destined to take another course in life as a product of the Great Depression.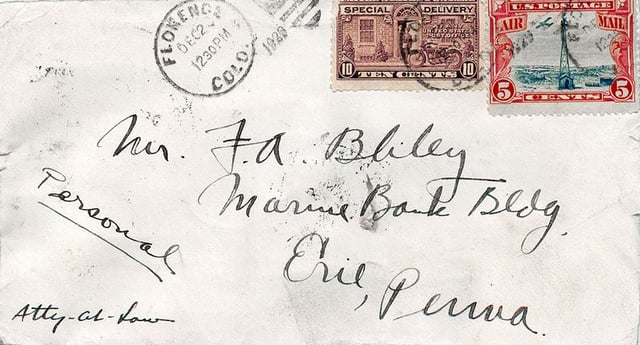 A couple of years ago, I discovered a revealing letter from him to his father back home in Erie, Pennsylvania. It was dated December 21, 1929. In it, he tells dad of his failure to find work and his desire to drive home in the hope of being there in time for Christmas. He was a bit optimistic as it was winter, his Model T Ford coupe could only go 40 miles-per-hour, and it was a 1,500-mile trip. If the weather was good, his car did not break down, and he drove 10 hours a day, he could make it. He told dad that he did not need any money, but keep his travel plans a secret from mom.
He arrived home safely, and just after Christmas, he decided to convert his hobby of ham radio and making crystals into a livelihood. What else could he do?

With financial support from mom and dad, a business was started that employed just a couple of other unemployed ham radio friends in the basement of his family home. The emphasis had to be on quality, and good customer service if he wanted to sell a product that cost most hams nearly a week's wages!
Little did he know that he would succeed beyond his wildest dreams and affect the lives of thousands through employment, hundreds of thousands of hams by the company's products, and make a major contribution to assisting in reliable radio communications in the Second World War.
Why was he such a success? Because he was willing to take strategic chances, hire the best talent he could, innovate constantly, and never forget the two most important things—produce a good-quality product, and good customer service. By the 1936, the enterprise he created, Bliley Electric Company, captured a third of the sales of crystals in the ham radio market. A market in which the average customer had purchased only three crystals. Crystals were expensive and had to be of high quality. It was a critical decision, as each ham had a goal of using the crystal on as many radio-operating bands as possible. Most chose Bliley crystals!
This is the beginning of a much longer history of the company that is now known as Bliley Technologies. While the ownership and name changed in 1998, the focus remains on quality, customer service and innovation! The company is now in its 86th year of continuous service to engineers in the field of radio and electronics.
If you would like to read more about Dawson Bliley's Christmas letter of 1929, click here. A comprehensive history of the first 25 years of the company can be found by clicking here.
About the author:
Chuck Bliley is the third son of the company founder, Frank Dawson Bliley, who died in 1955 when Chuck was nine years old. As a young teenager, he followed in his father's footsteps by becoming a licensed radio amateur at the age of 14. A full biography can be found here.

In 2016, we invited him to contribute to the company by writing short stories of the company's early years. He welcomed this opportunity to tell some of his favorite stories from his archives to a new audience through the company's blog.

Thank you Chuck for your service and dedication to the company.