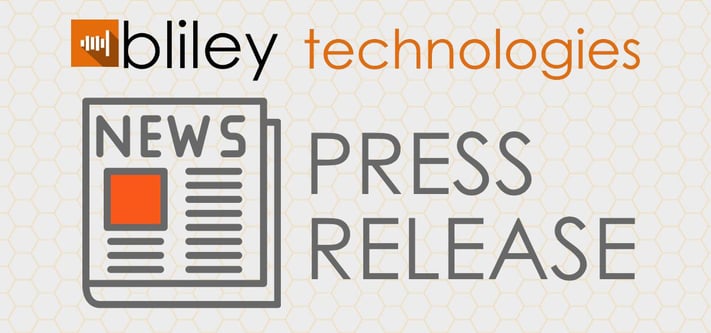 PRESS RELEASE
For Immediate Release
Bliley Introduces Poseidon 2: Low-G Sensitive OCXO
June 7th, 2017
Erie, PA – Bliley Technologies, leader in high performance frequency control devices, today announced that they will be revealing their new OCXO, Poseidon 2, at IMS 2017. Poseidon 2 will be a great, low-cost version of their original Poseidon.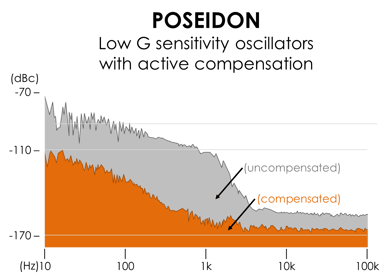 Their original Poseidon Series OCXO features the world's lowest phase noise performance when subjected to dynamic random vibration conditions. For applications requiring superior noise performance out to 1MHz offset, Poseidon is well suited for: Ground Mobile, Airborne, and Shipboard environments.
"We're constantly pushing the boundaries of our devices in an effort to reduce size, weight, and power. Poseidon 2 comes in at a 69% reduction in volume from it's predecessor," said Tommy Reed Sr. VP of Technology.
Additionally, this Oven Controlled Frequency Oscillator offers:
Active and Passive Compensation for Best in Class Low g Performance

Excellent Frequency Stability Over Temperature

Superb Long Term Aging

Plus Many More Great Features
"Poseidon 2 offers world class integrated phase noise performance even under extreme vibration profiles such as DO-160, and at an even more competitive price point than its predecessor," added Atul Dhuria, Sr. Director of Business Development, Comm-on-the-move segment.
Of course, Bliley has applied it's 85+ years of OCXO experience to make the Poseidon 2 one of the highest quality, lowest-cost, low g-sensitive OCXOs on the market.
Be sure to visit Bliley at IMS 2017 for more information on the new Poseidon 2 Crystal Oscillator!
In the meantime, grab an instant download of the full data sheet HERE.
---
About Bliley Technologies
Bliley Technologies is a worldwide leader in the design and manufacturing of low phase noise frequency control products. Privately owned and operated since 1930, Bliley Technology has been a stable source of quality frequency control products for over 85 years. Bliley researches and develops technologies that are the most innovative, highest quality and the most robust designs offered within the industry. Headquartered in Erie, Pennsylvania.
For more information, visit the company's website at http://www.bliley.com.