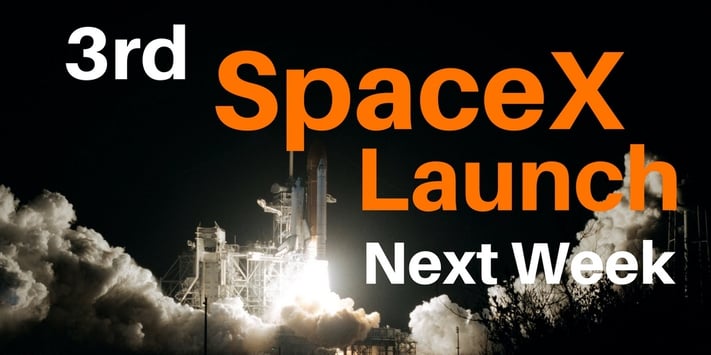 6/27/2017
After two very successful SpaceX launches last weekend, SpaceX is already hoping to continue their success streak with another launch early next week.
Incased you missed it, SpaceX successfully launched and landed 2 Falcon 9 missions over the course of 2 days. (Friday June 23rd and Sunday June 25th). This is even more impressive since Falcon 9 experienced its highest ever reentry force and heat during Friday's launch.
One thing that Elon Musk, founder of SpaceX, seemed to be the most excited about for Falcon 9's first launch was its new edition of "significantly upgraded hypersonic grid fins (made from) single piece cast & cut titanium" that can withstand reentry heat without any shielding. (Elon Musk)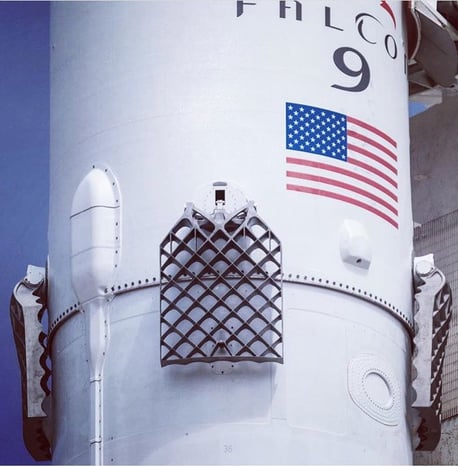 New hypersonic grid fins. Source: SpaceX
Soon after the launch, Musk tweeted with excitement:

This once again furthers SpaceX's mission to create reusable spacecrafts with less maintenance.
On to the Next!
With the last successful launch and landing just 2 days ago, there is already word from Spaceflight Now of a 3rd Falcon 9 launch to happen in less than two weeks. This mission involves launching a new Intelsat satellite into orbit that's designed for broadband data delivery, Ultra HD television broadcasts, and services for mobile and government customers. According to Spaceflight Now, "The satellite will provide trans-Atlantic communications links, reaching customers across Latin America, the eastern United States and Canada, Africa and Europe." Another huge step toward 100% global internet and communication coverage.
SpaceX was originally hoping for the launch to happen this Saturday, but complications with the Intelsat satellite may push the launch back a few days. Currently, it looks like the launch is scheduled for Monday July 3rd, but may be able to launch Sunday if things work out in time for Intelsat.
There is currently no input from SpaceX's or Elon Musk's social media accounts on this 3rd launch yet.
Click the image below to learn more about our New Space initiatives!