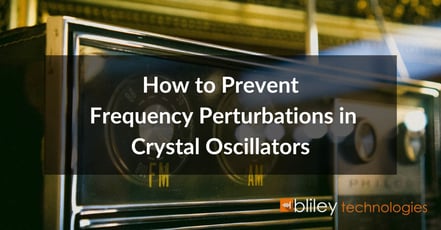 Frequency perturbations, also referred to as activity dips, can be difficult to spot in crystal oscillators. But a single perturbation can cause major problems in an application's signal, including within GPS or missile systems.
Imagine launching a missile and then losing control of its navigation. Or getting a very inaccurate GPS velocity reading of an aircraft. These (and many other problems) can be caused by a failure to spot activity dips in crystals.
In this article, we'll help you understand what frequency perturbations are and how to prevent them from occurring in crystal oscillators.