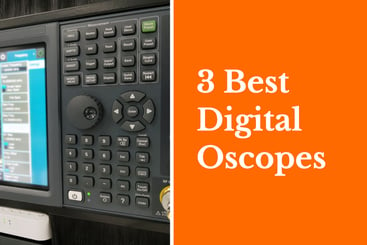 One of the most common pieces of test equipment for any electronics lab is oscilloscopes. Oscilloscopes, or o-scopes for short, are versatile pieces of test equipment that can be used in a multitude of different critical measurements. While oscilloscopes are standard in almost every electronics lab, they come in many different shapes, sizes, and price points.
When trying to select the best oscilloscope for your electronics lab, it's important to understand which features drive the cost of the o-scope the most. For example, one of the biggest cost drivers for oscilloscopes is the device's measurement bandwidth. An o-scope that has a narrow bandwidth of 200 MHz can go for a few hundred dollars; however, a top-of-the-line oscilloscope with a measurement bandwidth of 1 GHz can go for almost $30,000!
We have done all the research and read all the reviews for more oscilloscopes than we'd be willing to admit. We've done all this leg-work so you don't have to. So without further ado, here is our list of the 3 best digital oscilloscopes for any budget.