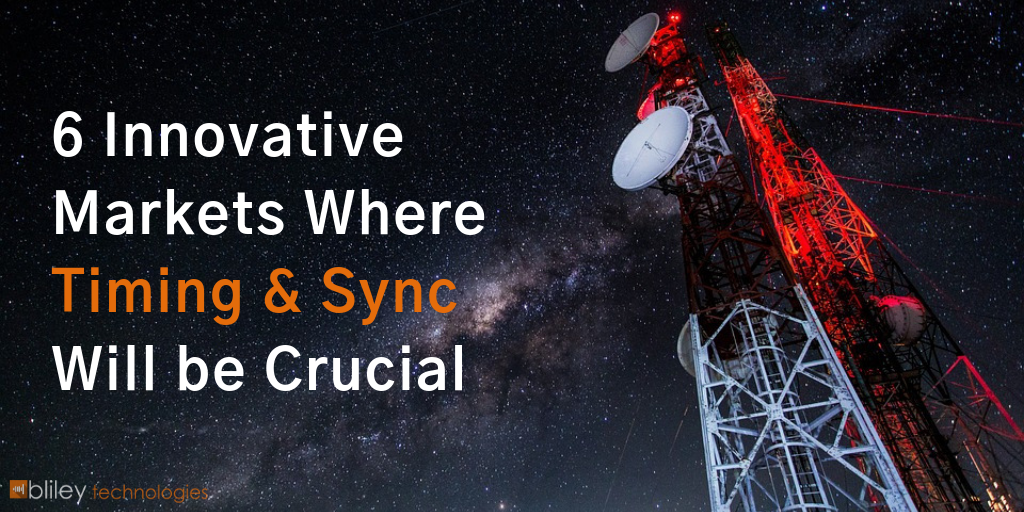 Precise timing across a variety of networks and industries is becoming a necessity. Both operationally and legally. It's actually pretty amazing to see the evolution of timing & frequency control throughout different industries. There's been significant timing innovations over the past 5-10 years alone.
We previously covered what the RF industry will look like in 10 years. But in this post, we wanted to discuss the newest timing needs within specific industries including telecom, finance, and more. Here's a look at 6 vertical markets where precise timing will be crucial... now and in the near future.
6 Industries Where Precise Timing is Becoming Critical
1. Telecommunications Industry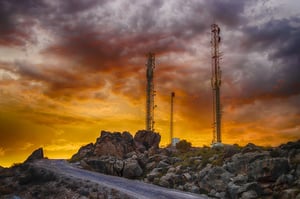 The telecom industry is probably the most demanding of these vertical markets when it comes to timing & synchronization. This is particularly due to the recent roll out of 5G networks.
Sync within +/- 1.5us end-to-end is typical, with some capacity enhancing techniques requiring an accuracy of better than +/- 150ns.
The biggest challenge here is to maintain a high level of performance reliability and cost effectiveness across national and global networks. The same goes for monitoring and verification.
2. Power Industry
Power network nodes are another critical market for timing and frequency control. They provide a wide variety of Smart Grid operations including
Network clearing

Fault detection

Synchrophasor measurements
These operations can assist in the management and monitoring of power demand and network stability.
GPS-based timing devices are expected to the the future of timing here when it comes to power plants and substations.
3. Data Centers
Yes, even data centers require an accurate time reference. Providing synchronization of cloud databases is the main challenge when it comes to precise timing. Similar to power markets, network architects will often rely on a GPS based signal or an atomic clock for timing reference for cloud databases.
2 of the most common examples of this can be seen with TrueTime for Google's Cloud Spanner distributed database and Amazon's TimeSync service.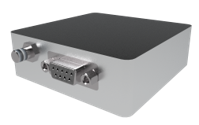 Devices like Bliley's AR133 Atomic Clock will be
one of the new standards for precise timing in cloud databases
4. Broadcast Industry
Legacy Serial Digital Interface (SDI) systems in the broadcasting industry are soon to be a thing of the past. The broadcasting market is currently switching over from SDI systems to an all IP-based system.
This new IP-based system utilizes recently developed SMPTE ST 2110 suite standards for professional media over IP networks. These standards will be the basis for timing and frequency control in TV or radio studios in the near future.
5. GNSS Reliability & Security Industry
GNSS has become the main source of many time sensitive networks across the globe. With this implementation, GNSS satellites and networks are becoming increasingly susceptible to both intentional and unintentional interference.
It's becoming more and more important to make sure these networks can provide accurate timing that can also withstand advancing jamming and spoofing attempts. GPS Disciplined Oscillators (GPSDO) can potentially be a great timing solution here.
Related Read: What's the difference between the 5 main GNSS constellations?
6. Finance Industry
Believe it or not, it's now a mandatory prerequisite in many countries for computer systems in financial institutions to provide accurate and reliable timing & synchronization for trading.
Time stamps that are created by distributed systems or network nodes must first be derived for the same UTC global reference. It's now a key requirement to provide traceability to UTC in most legislation.