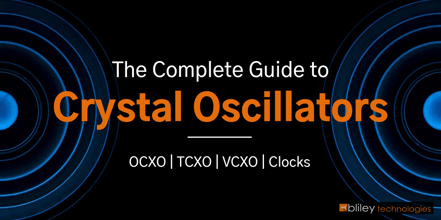 We'll be honest, crystal oscillators aren't the easiest topic to understand. That's mostly because there's a wide variety of crystal oscillator types that do different things, in different ways, for different purposes. This is largely due to their almost endless applications. From satellite communications in space, to military & defense, to telecom and more... there are so many different needs for crystal oscillators.
In this post, we'll cover the most common types of crystal oscillators, which include:
Oven controlled crystal oscillators (OCXO)
Temperature compensated oscillators (TCXO)
Voltage controlled oscillators (VCXO)
Clock oscillators (XO)
And some other key types within these categories
I know it sounds like a lot to cover, but don't worry! We're about to make things a whole lot easier for you. By the end of this post, you'll learn the basic uses, advantages, and limitations of each crystal oscillator type.