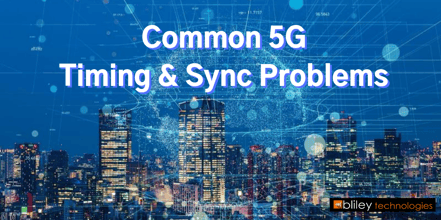 The world is officially hyped to get their hands on new 5G technology. In fact, there was a recent spike in excitement when Verizon announced the release of the first 5G compatible phone, Moto z3.
However, there is still a long way to go until 5G networks are available nationwide. As we get closer to that point, new timing and sync problems are arising.
Let's take a look at some of these foreseen timing challenges that are coming with the implementation of 5G networks. Then, we'll cover some possible solutions to these problems.