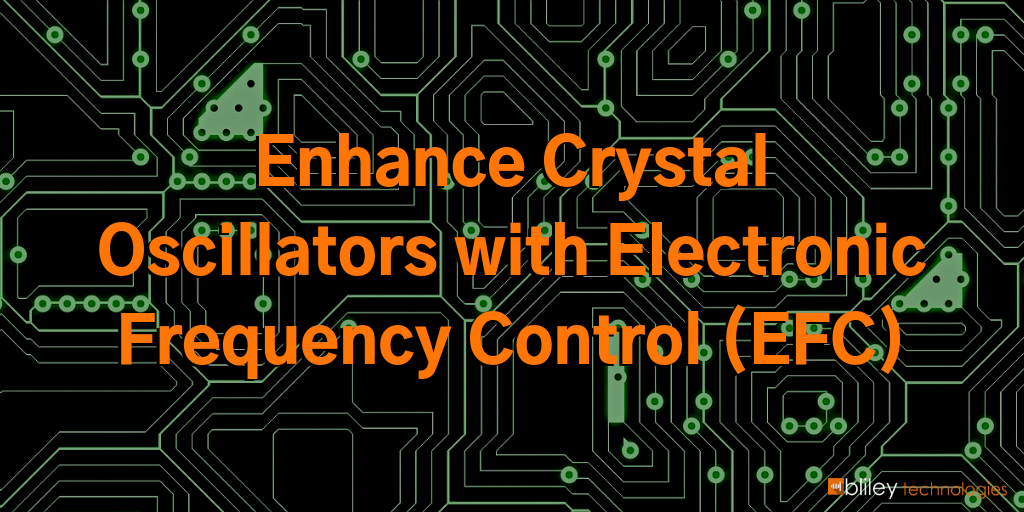 Want to know what's better than a crystal oscillator? A crystal oscillator combined with Electronic Frequency Control (EFC). Of course, it really comes down to your specific application and what requirements you're looking for to determine if EFC would be a good addition to your crystal oscillator circuit design, and if so, which method is best for you.
There are 4 options to choose from when selecting an Electronic Frequency Control method for your crystal oscillator. These 4 options are
Pulse Width Modulation & Low Pass Filter
Reference RF Signal & Phase Locked Loop (PLL)
Voltage Divide
Digital-to-Analog Converter (DAC)
In this post, let's take a closer look at each option and compare the pros and cons between them.